Best Memory Foam Mattress 2019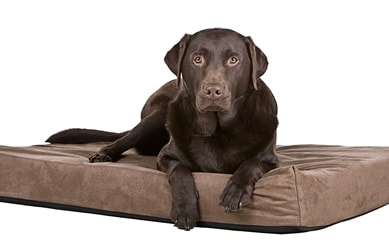 Most of us sleep on an uncomfortable mattress that obviously doesn't give us a good night's sleep. If that's the case with you as well, chances are that buying a new mattress isn't on your priority list. There are so many things you need to purchase first – or at least that's what you think.
The problem is that most of us (including you) see sleep as something we have to do, and we take it for granted. We don't think about what actually "a good night's sleep" means. It means treating your body with respect and love and giving it the opportunity to rejuvenate. When we wake up rested that will reflect on every action we take that day.
Once you buy that mattress you've been dreaming about all these years, you'll find yourself wondering "How come I didn't do this before?"
But, instead of waiting decades to buy a new mattress, start thinking of it as your top priority. In essence, it really is. What could be more important than giving your body the rest it needs?
Everything starts with a good night's sleep.
In this article, we're giving you memory foam mattress reviews and the buyer's guide to help you make a well-informed decision so you can finally sleep like a baby.
Best Memory Foam Mattress Reviews
Here are the best memory foam mattresses, in our opinion. Let's take a look at their features so you can see which one will suit your body best.
Memory Foam Mattresses
Made of
Is it CertiPUR-US ® certified?
Our Rating
Warranty
Zinus
3.5" Base support foam

3.5" Airflow high-density foam

2" Comfort Foam

3" Memory Foam
Yes
9
10-year limited warranty

Check Price

Signature Sleep
8.5" High-density base foam

3.5" Top layer made of memory foam
Yes
7
1-year limited warranty

Check Price

Classic Brands
6.5" High-density foam

3" Poly gel foam

2.5" Cool gel memory foam
Yes
8.5
25-year limited warranty

Check Price

Sleep Innovations
9.5" Support-Plus foam

2.5" SureTemp memory foam
It isn't stated
7
20-year limited warranty

Check Price

LUCID
9" High-density support foam

3" Gel-infused memory foam
Yes
6.5
10-year warranty

Check Price
Zinus Memory Foam Green Tea Mattress
Coming from Zinus, this memory foam mattress gives a sound sleep without a need to spend a bunch of money. Now, we don't say this mattress is cheap. We say it's a real deal compared to similar mattresses, and that's why it's the best-rated mattress.
The first thing we love about this mattress is its construction as it consists of four layers of foam.
The 3.5 inches Base Support Foam is breathable so the air constantly flows through the mattress. This means that you will sleep soundly on cold nights as well as on hot nights. The base is made of high-density foam, giving you a full support.
The second layer is 3.5 inches thick and is made of Airflow High-density Foam. This one adds extra support and breathability to the mattress.
The third (2 inches Comfort Foam) and the fourth layer (3 inches Memory Foam) work together to give you relaxation and comfort. Firstly, they conform to your body so you will sleep like a baby. And secondly, they eliminate pressure points which clearly improves the sleep quality. You will no longer feel the pressure on shoulders, hips, and joints and will wake up with much fewer aches in your body.
Next, the memory foam is infused with natural plant oil, green tea extract, and ActivCharcoal. Natural plant oil is a healthier alternative to some of the petroleum used in making memory foam mattresses.
Green tea extract and ActivCharcoal give freshness to the mattress. Not only this is great for the mattress, but it's also great for you. This nice scent is especially beneficial in the morning, as it wakes up your senses right away.
On top of all, there is a knitted cover that is both comfortable and durable.
The Zinus mattress is made without flame retardants, phthalates, harmful chemicals and formaldehyde. And is also CertiPUR – US Certified so you get one safe and super comfortable mattress. Oh, and there is a 10-year limited warranty to give you even better night's sleep.
If you're not sure about the quality of the mattress and its performance, you still don't have to turn your back on it. Instead, try it! Zinus gives you 100-Night Trial to see that everything we just talked about is true.
On the downside, the mattress has a strong smell in the first week or two of buying. So, you'll have to leave it to for a few days to air out.
Bottom Line
All in all, the Zinus mattress is a great choice for people who love freshness all around them. The nice scent will keep your bedroom fresh and help you wake up in the morning. Add to that a high-density foam support base, and memory foam and you get a mattress that will support your body and at the same time allow you to relax.
Pros

Cons

4 layers of foam
Firm
Supportive
Takes off pressure from the joints, shoulders, and back
Certified for safety and performance
Reasonably priced
100-Night Trial
10-year limited warranty
Takes up to 2 weeks to air out
Buy Zinus Memory Foam Green Tea Mattress
---
Signature Sleep Memoir
This Signature Sleep Memoir could be just what your kid wants – a comfortable, and fancy mattress. No doubt that your kid will love spending time on this mattress, whether it's to sleep, watch his favorite TV show, write a diary, or just listen to some music.
The mattress has a 3.5″ top layer made of memory foam, and the base layer that is made of an 8.5″high-density foam. The high-density foam will keep his body in alignment, so your kid can sleep peacefully.
In addition, the memory foam layer will provide him with comfort, and support. It will also release pressure points which means his muscles will get the chance to rejuvenate.
So, after a tough day at school and training, your kid will get the rest he needs. Even if he tosses and turns all night, your kid will still enjoy all the benefits of this mattress because the foam distributes the weight evenly. When he wakes up in the morning, he will be ready for new adventures.
The impressive feature of this mattress is the two-sided construction that ensures you get a more durable mattress.
The mattress is eco-friendly, which is important when buying the mattress for a child. The foam used in making the mattress has low VOC and is CertiPUR-US ® certified. It's also free of PBDEs, TCEP or TDCPP flame retardants, mercury, formaldehyde, ozone depleters, lead and heavy metals.
On top of all, this mattress is compressed and rolled, for easier transport and unpacking. However, when you unpack it, leave it for 3-4 days to expand.
The con of this mattress is that it doesn't expand to 12 inches – only to about 11 – 11.5 inches.
Bottom Line
So, the Signature Sleep Memoir Twin is a great choice if you want to buy a nice mattress for your kid. The mattress is comfy, eco-friendly, and safe for your little one – just what a kid needs.
Pros

Cons

2 layers of foam
Distributes the weight equally
Keeps the body aligned
Two-sided construction makes the mattress more durable
CertiPUR-US ® certified
Doesn't expand to 12 inches
Buy Signature Sleep Memory Foam Mattress
---
Classic Brands Gel Memory Foam Mattress
The common problem with a memory foam mattress is that it becomes warm/hot when you sleep on it. This happens when the mattress hugs your body since your body's temperature then transfers to the mattress. Now, while some people can live with that, others can't and definitely won't.
But slow down; this problem can be solved with the Classic Brands Gel Memory Foam mattress. It's a great choice if you live in a warm climate or you don't stand the heat, yet still crave for the recognizable comfort of memory foam.
This mattress is expensive, but, if you feel like being lost in luxury every single night, this is the one to go with.
There are three layers of foam that make this mattress breathable, comfortable, and so wonderful to sleep on. The 6.5 inches high-density foam is what keeps you stable and supported during sleep. The next layer is 3 inches of poly gel foam that adds breathability to the mattress. The top layer is 2.5 inches of cool gel memory foam to give you comfort, and prevent heat transfer. So, you will enjoy sleeping on this mattress all year round (and particularly in the summer).
The next thing we find amazing about this product is its firmness. The mattress is just perfect! It's not rock firm, and it's not too soft. While there won't be pressure on your shoulders, joints, and feet, your back and head will still be perfectly supported and in balance.
Just like first two mattresses on our list, the Classic Brands Gel Mattress is also made from safe and high-quality foam. And of course, it also meets CertiPUR-US standards.
The last thing we loved about this mattress is a stretch knit cover. It gives a classy touch to the mattress, and it contributes to the overall comfort.
When it comes to the pitfall, the mattress's edges are too soft. That can be a dealbreaker for a kid or an older person because they might find hard to get up without side support.
Bottom Line
The Classic Brands Gel Memory Foam Mattress is just the perfect choice for people who love sleeping in luxury. The three layers give your body stability, balance, temperature regulation, and safety so you can have the best night's sleep over and over again.
Pros

Cons

Medium-soft
Gel foam regulates the body's temperature
Breathable
Great for hot nights and warm climate
Meets CertiPUR-US standards
Edges are too soft
Perhaps not a great choice for an older person who struggles to get up
Buy Classic Brands Gel Memory Foam Mattress
---
Sleep Innovations Shiloh Memory Foam Mattress
Well, if you're not a fan of a smooth cover, then you'll be thrilled with this one. Without a doubt, the Shiloh mattress is the loveliest mattress on our list. But apart from that, this mattress will bring you a deep sleep, no matter in which position you sleep in.
Everyone would agree that this mattress looks stylish and elegant. This is due to its exquisitely tailored cover and boosted cushioning. Also, the combination of two colors only adds up to its elegance. If your bedroom is classy and modern, the mattress will be a great addition to it.
Let's see what this mattress is made of.
The Top Layer (2.5 inches SureTemp Memory Foam) follows the shape of the body, hugging your muscles, and relieving some pressure on them. And then, there is the Bottom Layer (9.5 inches Support-Plus Foam) that holds your body in a natural position, giving you a deeper sleep.
No matter if you sleep on back, or on the side, this mattress will still give you support and comfort from head to toe. It's a great choice for average body as well as for a bigger body.
If your partner tosses and turns, or comes to bed later than you, don't worry, he won't wake you up. The mattress doesn't transfer the movements, so both you and your loved one will sleep soundly.
The Shiloh mattress is made in the USA and comes with a 20-year limited warranty. It does cost more, but, it's a well-intentioned investment.
On the downside, the mattress isn't medium-soft as promoted. It's a bit firmer than that. So, this is something to consider if you don't like a firmer mattress. Also, it's very heavy. Trust us, you don't want to move it from room to room, hence make sure to unpack it in on the bed it will stay on.
Bottom Line
The Shiloh mattress is a good choice for those who want comfort and support from head to toe. The beautiful cover makes this mattress even more comfortable and attractive, while the 20-year limited warranty tells you that choosing this mattress might be the best decision for your sleep.
Pros

Cons

DuoComfort design ensures comfort, support, and alignment, giving you a deeper sleep
Great for any sleeping position
Great for larger people
The cover is beautiful and stylish
Adds a classy touch to the bedroom
20-year limited warranty
Heavy
Not medium-soft but medium-firm
Buy Sleep Innovations Shiloh Memory Foam Mattress
---
LUCID Gel Memory Foam Mattress
The LUCID Gel Memory Foam is one more choice for those who don't like the heat. Let's go into the features right away so you can see what this mattress offers to your body.
The base foam layer is firm hence it will support your body, keeping the spine aligned. The top memory foam layer is infused with gel caps to keep the temperature under control and give you comfort. The mattress is breathable, so you will have a good night's sleep every time. And the foam is CertiPUR-US certified, so rest assured that you'll be sleeping safely.
Much like other mattresses we've just talked about, this one also releases the pressure off your body, giving it a break and rejuvenating sleep. You will surely notice the difference sleeping on this memory foam mattress as you will wake up energized and without that awful and distracting neck and back pain.
The LUCID mattress comes with a TENCEL cover that absorbs moisture and promotes freshness. It provides a comfortable foundation for your sleep. The best part: you can take it off and wash when needed.
Now, this mattress doesn't last as long as other on our list. So, it may be a better choice for a guest room. Also, it's too firm for some people, so you might have to add a mattress topper.
Bottom Line
All in all, our last product is a good choice for a guest room, or for anyone who is willing to buy a new mattress every few years. It really has common characteristics of a memory foam matters, such as comfort and support. However, if you want a great and durable mattress, consider others from our list.
Pros

Cons

Firm
Breathable and washable cover
Gel infused memory foam gives you comfort and keeps the heat at bay
CertiPUR-US certified
10-year warranty
Doesn't last as long as similar mattresses
Too firm for some people
Buy LUCID Gel Memory Foam Mattress
---
Conclusion
We hope that our guide and memory foam mattress reviews helped you realize the importance of investing in a good mattress.
Therefore, if you're ready to treat your body as it deserves, our reviews will make choosing the best memory foam mattress for you and your family straightforward.
Good luck and remember that a good mattress just feels right.
[adinserter block="1″]
Here's How To Find The Mattress of Your Dreams
In order to buy the best memory foam mattress for you, you need to know what to look for. Therefore, we are sharing with you tips on choosing a good mattress.
Types of memory foam mattresses
Let's take a look at different types of memory foam mattresses so you can know their pros and cons. Thanks to that, you'll know what you want.
Traditional memory foam mattress
This type of a mattress has been in use since the mid-90s. It provides support for back, decreasing stress on shoulders and joints. Thanks to the way it's constructed, this mattress is also very durable.
Compared to spring mattresses, those made of memory foam are also much healthier. Memory foam is anti-microbial, keeping dust mites and allergens on distance.
However, this type of a memory foam mattress is made of petrochemicals that are responsible for that unpleasant odor you notice when you unpack the mattress.
But, what's more, serious than just an unpleasant odor is off-gassing. Namely, the traditional memory mattress releases 18 chemicals that are dangerous for us. While a memory foam mattress is great for keeping abovementioned irritants at bay, it certainly is not the best solution for those looking for a completely safe mattress.
Another disadvantage of this mattress is heat retention. The mattress conforms to the body completely, absorbing its heat.
Pros:
Comfortable
Durable
Promotes healthier sleep environment compared to spring mattresses
Cons:
Made of petroleum-based products
Heat retention
Off-gassing
Gel memory foam mattress
Gel memory foam mattress is best for those who suffer from back, shoulders, and/or neck pain or sleep in a poor position.
Compared to traditional memory foam mattress, a gel memory foam mattress is much firmer and it also provides a cooler sleep. This is due to gel that is infused in memory foam to provide more support for the body and increase heat dispersion. Gel foam mattress is also anti-microbial, making it ideal for allergy prone people.
In addition, firmness also means a more durable mattress. However, if you don't like a rock-firm mattress, this isn't the perfect one for you.
Pros:
Provides a cooler sleep
Comfortable
Provides better support and is more durable than a traditional memory foam mattress
Great for people with back, neck and shoulder pain
Cons:
Open-cell memory foam mattress
This mattress is also designed to reduce heat retention.
This type of a mattress uses an open cell technology which makes it more breathable. Because of that, it ensures a cooler night's sleep especially if it's infused with cool gel.
Other than that, this mattress has pretty similar properties as other memory foam mattresses, providing good support, comfort, and durability.
Plant-based memory foam mattress
Plant-based foam mattress is made with very low VOCs and plant ingredients, so it won't emit dangerous chemicals like the traditional memory foam mattress does.
Another advantage of this mattress is breathability. To be precise, a plant-based foam mattress is 25% cooler than that infused with gel, thanks to an open-cell structure and plant-based materials.
So, basically, this type of a mattress could be the best choice, if you choose a high-quality one. Otherwise, you could buy a mattress that isn't made the way it's advertised, and it may not be eco-friendly and safe.
However, if you do buy a high-quality and reliable plant-based mattress, it will ensure great support, comfort, heat dissipation, durability, and on top of all, is much safer than other types of mattresses – including a traditional memory foam mattress and spring mattress.
Of course, this one is on a higher end.
Pros:
The most breathable mattress on the list
Durable
Comfortable
Supportive
Safe
Cons:
Expensive
You have to look for a high-quality model otherwise the mattress may not be made with very low VOCs
The level of comfort
Some people love a soft mattress while others love a rock-firm mattress. Then again, some of us prefer a medium-soft mattress.
So, the next thing to consider is how comfortable your mattress is. This will depend on how many layers of different foam the mattress has, as well as how thick or thin each layer is. Naturally, the thicker the layer, the more comfortable mattress is.
Some people also buy a topper to add even more comfort to their sleep, so you can do that as well.
Density
Density is related to durability. There are low-density, medium-density and high-density memory foam mattresses, each offering different benefits. To learn how to choose density according to your body, read this article.
In which position do you sleep?
Memory foam mattresses are great for side sleepers and back sleepers since they conform to the curves of the body and relieve pressure points.
However, they may not be such a great choice for stomach sleepers due to that "sinking" characteristic of memory foam. So, this is something to have in mind.
Safety
A memory foam mattress you plan to buy should be Certipur-US® certified. This means that it is safe as it's made without some harmful chemicals such as mercury, formaldehyde, phthalates, PBDE flame retardants, lead and other heavy metals.
Removable cover
If you have kids, then you know what they can do to your mattress.
So, it's important that the mattress you buy comes with a washable cover since that will make things a whole lot easier.
When the cover gets dirty, simply take it off and wash it in the washing machine. When it is dry, just put it back on the mattress and you have a clean and fresh cover again.
Warranty
Many of us fall into a trap of buying a cheap memory foam mattress that doesn't come with a warranty.
If you need a mattress for a guest room, this would be okay. But, if you plan to sleep on the mattress every night, you should definitely consider the one that comes with a warranty.