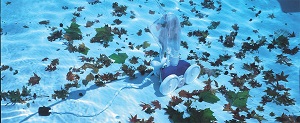 Swimming is proven to be a fun bonding activity. Hence the reason why some of us have swimming pools at home. What is not exciting, however, is cleaning and maintaining it. It is a good thing that with continuous innovations, automatic cleaners became a thing.
And with a pressure pool cleaner, any pool cleaning problems have gone to smithereens.  With a reliable pressure side port, sweeping pool debris and dust can be done fast and efficiently in an hour or so.
You don't even need to look far to have one as the market offers a lot of different options to choose from. Finding for the best one is even trickier than cleaning itself. But, we got you covered, as this review will help you find the best pressure pool cleaner that will suit your needs.
Best Pressure Pool Cleaner Reviews
| Product Specs | Polaris Vac-Sweep 280 | Pentair LL505G | Xtremepower US | Zodiac 6-120-00 Polaris Vac- Sweep 165 | Pentair LL505PMG |
| --- | --- | --- | --- | --- | --- |
| Pool Surface | All kinds | All kinds | All kinds | Vinyl, fiberglass | Concrete, vinyl-line, fiberglass |
| Pool Type | In-ground | In-ground | In-ground | In-ground | In-ground |
| Pool Size | Any size | Any size | Any size | Up to 8-feet deep | Any size |
| Type of Debris | Small to large debris including leaves, acorn, pebbles | Large debris including twigs and pebbles, also fine dirt and algae | Small to medium-sized debris | Leaves, sand, and all small and large debris | High loads of leaves and debris |
| Connection | Booster pump | Booster pump | Booster pump | Pool's circulation pump | Booster pump |
| Average Cleaning Time | 3 hours or less | 1-3 hours | Nor specified | 3 hours or less | 1-3 hours |
| Special Features | Double jet mechanism | Four-wheel design | Hose and bags are compatible with Polaris | Operates with pumps and filtration system | Dual thrust jet design |
| | Check Price | Check Price | Check Price | Check Price | Check Price |
Polaris Vac-Sweep 280 – Editor's Choice
Polaris Vac-Sweep 280 Pressure Poll Cleaner delivers outstanding vacuum power and a fast cleaning mechanism. It uses a booster pump to work and is ready to connect to a 1.5-inch dedicated pressure cleaner line. It is versatile to use in all sizes and shapes of in-ground pools, sweeping off small and large debris efficiently. And being the most popular pool cleaner of this brand, Polaris has designed this cleaner with high-quality engineering, stable construction, and reliability that is expected of their products.
Though this pressure pool cleaner has displayed outstanding performance and features, its dust bag is however not enough to carry all the large debris and dusts it collects. Constantly emptying it will be necessary for large pools and heavy-duty cleaning of leaves and twigs.
Double Jet Feature
The two cleaning jet provides this cleaner fast and efficient cleaning speed that will make your pool clean and debris-free in about three hours or less. This, therefore, allows you some luxury of time to do other things.
Excellent Sweeper
It comes with a single chamber debris bag that is great in capturing both big and small debris such as leaves, pebbles, and acorns. It effectively removes this debris before it reaches your pool's pump basket and filter, thus contributing to the longer life span of your filtration system. The sweep hose tail that is located at the back of the cleaner, on the other hand, helps stir the dirt in the surface while the scrubber tail takes charge of the brushing.
Optimum Performance
Polaris 280 is engineered to operate at optimum efficiency. It is compact and lightweight that does not only clean on the floor surface but also the walls and the stairs as well. Its rugged design allows maximum performance for a heavy-duty job for any kind of pool surface. A 31-foot hose is provided that can be adjusted depending on your need.
There are reasons why this pressure pool cleaner is a common favorite among pool owners. And it has a lot to do with its impeccable performance and delivering a clean outcome. It has proven to be durable to use as most have been using theirs for years already. It is also fast, which is a good thing that majority of them said it only took more than an hour and pool is ready for swimming sessions.

Pros

Cons

Cleans fast
Works in any size and shape of in-ground pools
Comes with a unique filter bag
Double jet system for fast operation
Cleans both small and large debris
The instructions is difficult to understand
Dust bag is small
---
Pentair LL505G
Built with innovative design and high-standard features, Pentair LL505G Kreepy Krauly Legend Pressure Pool Cleaner works efficiently for all types of pool surface and cleans all kinds of debris. It works with a booster pump that guarantees powerful and consistent speed for a maximum cleaning capacity to achieve desired optimal results. It runs in an estimate of one to three hours, at which time, you will be able to enjoy the fruit of its labor. Pentair LL505G is available in gray or white housing.
One advantage of using this cleaner is its remarkably large dust bag that, however, it was mentioned from series of reviews that it can be difficult to remove in some instances. You have to be careful in doing so to avoid the debris falling out from the bag.
Another drawback is the long hose that comes with this cleaner as it can get tangled while it cleans.
Four Wheels Design
This pressure pool cleaner is designed with four wheels for a continuous and uninterrupted cleaning, avoiding tipping and for fast and efficient cleaning operation. It provides soft movement in in-ground pools that allow it to climb the walls and run through every corner and inclined steps without stopping. The front-wheel drive delivers maximum traction and increased stability to cover the entire pool.
High Capacity Dust Bag
It comes with a large dust bag that can be conveniently removed for periodic cleaning. This gives this pressure pool cleaner plenty of room to store all kinds of debris especially the larger ones such as leaves, pebbles, and twigs. This can be handy when cleaning big pools and for heavy-duty operation as with a huge bag to fill, you will not need to constantly empty it which could hamper the cleaning process.
Superior Backup Valve
Pentair LL505G consists of a built-in backup valve that activates every 3.5 minutes to avoid hang-ups when cleaning the stairs and corners. This guarantees that no area is left unattended and will leave your entire pool clean. It is also designed with a built-in pressure relief valve for consistent travel speed by helping regulate reliable water flow for optimum cleaning.
Customers who have used this pressure pool cleaner were very satisfied with its powerful mechanism and performance that it works effectively not only on the floor but even on the deep ends of the pool and even climbs on the walls, runs the steps and tackles every corner. The innovated design is a major plus as it makes cleaning smooth and easy. They have also proven it to be durable as most of them have been using it for years already.

Pros

Cons

Covers the entire pool
Climbs the walls and inclined steps
Ample storage bag
Four-wheeled design
Sucks up dirt even in corners
The long hose gets tangled sometimes
Bag is difficult to remove from the cleaner without bits falling out
---
XtremepowerUS Pressure Side Pool Cleaner
XtremepowerUS Pressure Side Pool Cleaner combines reliability and affordability in one package. It can sweep and brush the bottom of any pool surface, up to the walls sucking small and medium-sized debris. It works with a booster pump to guarantee an effective cleaning operation.
One downside of this pressure pool cleaner is the lack of its spare parts in case of repairs and replacements. The hose that is attached to this cleaner is noticeably rigid almost like a stiff plastic, hence there might be issues with the machine when pulling itself to the other side of the pool when cleaning. Also, its dust bag is a little small as compared to normal. This may mean emptying it constantly to achieve desired clean outcome.
Versatile
XtremepowerUS Pressure Side Pool Cleaner can be used to any type of pool surfaces be it concrete, vinyl, or fiberglass. It is equipped with power and outstanding capability to deliver and clean your pool with ease. What is great about this cleaner is the fact that all its hoses and bags are compatible to use with Polaris pressure pool cleaners. That may come in handy for replacements or when you own the other model as well.
Good Value for Money
This pressure pool cleaner works great in cleaning all types of debris at a very reasonable price. Delivering the same excellent performance and outcome as the other popular models, you will be getting your money's worth.
Users of this cleaner are generally pleased with its performance considering it does not cost as much as the other cleaners of the same class. Most of them actually claim it works even better than the other models in cleaning thoroughly. It can also climb the walls and sweep even the small dust and debris. They also like that the set up was easy and convenient to do.
Pros

Cons

Easy to set up
Can climb the walls
Well-built
All hose and bags are compatible with Polaris
Works on all types of surface
Bag is a little small and hard to clean
Spare parts are not available to buy
The hose is rigid
Buy XtremepowerUS Pressure Side Pool Cleaner
---
Zodiac 6-120-00 Polaris Vac-Sweep 165
Powered by the pressure of the water, Zodiac Polaris 165 operates using the pump and filtration system of in-ground vinyl and fiberglass pools. It is connected to a 1.5-inch threaded return line and includes a 32-feet float hose for an effective cleaning process. In a matter of three hours tops, your pool will be transformed to its pristine condition with less effort.
However, while it works wonderfully well on the floor and walls, some customer's feedbacks said that it can get stuck when cleaning the corners and may flip when moving up and down the stairs. Hence, you may need to keep an eye on it to make sure of its continuous operation. And like the normal issues with having long hoses, it may get tangled while the cleaner moves which could be inconvenient both for you and for the machine.
Patented Jet Sweep Assembly
This jet sweep assembly is designed to loosen debris found in hard-to-reach and narrow areas by blowing water against the pool walls. It then sweeps off this dirt and debris into the dust bag that is attached to the cleaner. In this way, you are ensured that no areas are left uncovered.
Reliable Filter Bag
It comes with an easy to use and easy to remove dust bag that handles even large debris effectively. Having a convenient bag is an essential feature of this kind of pool cleaner as it does not use the pool's filter when sucking all these debris. Zodiac 165's dirtbag is not only of reliable size but is also easy to remove for emptying and cleaning it after a productive run.
Maintains Clean Filter and Skimmer
Since this cleaner works through the pressure of clean water returning to the pool, it operates independently from the pool's filters. It uses its own built-in dirtbag, thus leaving the filter free from any contaminations. And because of this, it also reduces the load of the filter, saving it for longer use.
Judging by the good reviews, it is safe to say that customers of this pressure pool cleaner were pleased with the performance and result of using this vac. The majority mentions that it cleans meticulously in both shallow and deep area of their pool. The dust bag is made finely that it can hold even the smallest particles securely. The easy set-up is also a major plus point as it saves them a lot of time and effort.

Pros

Cons

Easy installation process
The dust bag holds even the smallest debris
Works with vinyl and fiberglass pool effectively
Unique filter bag
Cleans dirt even on hard to reach areas
It gets stuck on the corners
The hose gets tangled
It flips when it moves over the step
Buy Zodiac Polaris Vac-Sweep 165
---
Pentair LL505PMG
An ideal choice for in-ground pools, Pentair LL505PMG Kreepy Krauly Platinum Pressure Pool Cleaner cleans pools that are exposed to higher loads of leaves and large debris. It is considered to be the most powerful pressure-side cleaner connected to an independent booster pump that can clean even darker colored pools. It is also great for pools with yards, lush landscaping, and tougher cleaning challenges.
Despite this, however, some hiccups may not be avoided. This pressure pool cleaner is said to have a problem with moving in a steep transition between the shallow and deep area of a pool.  It is more effective cleaning on the deep end, though.
Dual thrust jets
This feature provides the maximum power for speed and suction that allows this cleaner to finish cleaning your pool in a matter of 1 to 3 hours. It is best suited for pools made of vinyl, fiberglass, and concrete.
Uninterrupted Operation
It is designed with a four-wheel drive that helps avoid tripping and maintains a continuous cleaning job without any miss. The front wheel is engineered to overcome tough obstacles smoothly such as inclined surfaces that some cleaners may find hard to accomplish. It is generally lightweight and with this innovated design ensures you four times greater results.
Huge Intake Throat
Pentair Platinum Pressure Pool Cleaner is effective in picking up large size and mass of leaves and debris. Along with this, it comes with a large-capacity dust bag that conveniently stores all of this dirt. Disposable debris bag with pressure-side in-ground cleaner is also available for use.
The majority of its customers like the fact that this cleaner is very effective to use in their pools. As one of them mentioned, it only took about an hour for this cleaner to clean their entire 12'x24' pool from all debris. The four-wheel design is, of course, better than the other three-wheeled models. The dust bag's superior design also received a nod from them.
Pros

Cons

Four-wheel design
Large capacity debris bag
Lightweight
Fast operation
Have difficulty going to the shallow end of the pool
The back wheels design float from the bottom of the surface
---
Conclusion
To keep our pool clean all the time without any hassles, finding for the best pressure pool cleaner is a must. And from among these great options, Polaris Vac-Sweep 280 Pressure Pool Cleaner is our top choice because it is high in power and versatile to use. Regardless of some drawbacks, it is outweighed by its fast performance, rugged design, and superior features. At the end of the day, a cleaner that is sure to deliver and provide you with your desired outcome wins.  Even pool owners have spoken that by basing on their feedbacks, this is the most efficient and reliable pressure cleaner that works for your pool, whatever type and size it may be.
Buyer's Guide
Pressure Pool Cleaners work by using the pressure water in the pool that also propels this cleaner to move in a random direction when cleaning. It is attached to a separate booster pump to channel the water, or in some cases, it can be attached to the pool's return line and pool pump.
Advantages of Using the Pressure Pool Cleaner
The following are the reasons why you should choose this type of pool cleaners than the others.
Help distribute clean filtered water
Unlike the suction-side pool cleaner, it does not use the pool's filter and carries its own debris bag. In this way, all debris and dirt collected go straight to the bag, and not on the pool's pump and filter, thereby lessening the load of the filter without compromising its job. This may also mean less maintenance on the filter and pumps will be required.
Efficient on large debris
One known and proven advantage of opting for a pressure pool cleaner is its ability to pick up leaves, twigs and bugs, and other large debris that the suction-side pool cleaner may unable to suck without clogging. Though robotic cleaner may be able to clean this large debris as well, it may, however, be a costly counterpart.
Like the suction-side, this type of pool cleaner can be repaired easily, once it malfunctions that you can do it yourself by following basic troubleshooting. This is one convenient advantage, which is not like the robotic pool cleaner where needs to be fixed professionally.
Disadvantages of using a Pressure pool cleaner
Like most power tools, there are also certain limitations to what this pool cleaner can do.
Needs separate booster pump
Though known to exude more power than using the suction pool cleaner, you will, however, need an extra booster pump to make it happen. Using your pool's pressure line may be a good alternative in the absence of this booster pump but will only give you limited pressure. Booster pump allows this cleaner to have a constant high pressure and works with a timer, allowing it to work faster and more efficient.
This may be incurred in case you will opt to use the booster pump, as most of our pool plumbing may not be engineered for the additional load of pressure in using this type of pool cleaner. Furthermore, added hose or extra pressure line may be required to add on the installation cost.
Unable to clean small particles and climb on walls
It is more equipped to clean large debris, hence it may miss on a lot of small particles when it works.
Why choose a pressure pool cleaner?
Cost, cleaning power and energy wise, pressure pool cleaners generally comes in the middle among the three types of pool cleaners. While you may think it mediocre, it is, however, a great and effective option for you if you are dealing with large debris such as leaves, twigs, bugs, flowers and the like. It can clean all types of pools as well including medium to large size, as with its booster pump, it can deliver high pressure for heavy duty jobs. It comes with its own filter bag to store all the debris collected, too. This is a great compromise on the price, as it is definitely less expensive even with all added possible costs than the robotic pool cleaners.
Some Points to Consider
Before finally choosing, you may need to check your pool first is it is equipped and ready for use of this kind of pool cleaner. The following may be required:
Since this type of cleaner uses the pressure points of your pool, it is important to check if it is equipped with a reliable circulating system to make sure it will work for you. Mostly this is recommended for new and renovated pools, as it will not work in existing pools with small filter pumps, under 1hp. Thus, you may need to check it first if it delivers the right amount of pressure enough to operate the unit.
To keep the consistent flow rate of the cleaner that is connected to a wall return fitting, a 3-way valve may be installed between the pump and the filter. This will divert the water into the cleaner, with the pressure gauge on the filter maintaining the flow rate for a continuous cleaning.
The use of a booster pump, on the other hand, may require an extra dedicated pressure line and additional hose to connect to the pool wall to work.
Either way, a properly working filter pump is however required in your pool to make sure this pool cleaner is working and operating efficiently.