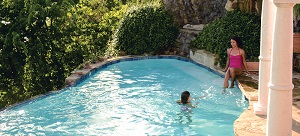 Keeping our pool clean is not supposed to be a dreadful job. Gone are those days when the sight of even few debris sinking in our pool scares us big time. Suction pool cleaners have turned this nightmare into a worthwhile experience that pool parties at any time and any day is not a problem anymore.
With its growing demand, the market is offering us tons of options to choose from. As much as we are grateful for these choices, it, however, makes it difficult and tricky to find the best to fit our needs. To save you the trouble, we went ahead and scanned each one and come up with this list of the best suction pool cleaner, we hope you will find useful.
Best Suction Pool Cleaner Reviews
Aside from the pool vacuums, which definitely are an efficient cleaning option, automatic suction pool cleaner has also earned a spot as one of the best cleaning arsenals that guarantee to make your pool spotless. It is generally great to use in any type of pools and can sweep off all known debris. It also boasts about its efficiency in cleaning even the toughest surfaces and may run through walls, stairs, and other obstacles.
| Product Specs | Baracuda G3 W03000 | Pentair 360042 Kreepy Krauly | Zodiac MX8 | Zodiac Ranger | Hayward Aquanaut 400 |
| --- | --- | --- | --- | --- | --- |
| Pool Surface | Vinyl, fiberglass, tile, gunite | All types | All types | All types | Concrete, gunite, vinyl, fiberglass, tile, pebbles |
| Pool Type | In-ground | In-ground | In-ground | Above ground (not recommended for intex/soft-sided pools) | In-ground |
| Pool Size | Up to 20' x 40' | Any size | Any size | Any size | Larger pools and pools with deep ends up to 20' x 40' |
| Type of Debris | Dirt, debris, bugs, twigs, leaves, and even pebbles | Leaves, dirt, debris | All types, even large debris | Dirt, leaves, and pebbles | All types, including large debris |
| Suction | +++ | ++ | +++ | ++ | +++ |
| Automatic Water Flow Control | Yes | Yes | Yes | Yes | Yes |
| Cleaning Large pools/deep ends | +++ | +++ | +++ | ++ | +++ |
| Cleaning walls and waterline | +++ | +++ | +++ | +++ | ++ |
| Cleaning steps | +++ | ++ | ++ | ++ | ++ |
| Cleaning uneven surfaces and obstacles | +++ | ++ | +++ | ++ | +++ |
| Hose Size | 36-feet of feed hose | 40-feet of vacuum hose | 36-feet of feed hose | 32-feet of feed hose | 40-feet of hose |
| Connection | Skimmer or 1.5-inch vacuum line | Skimmer | Skimmer or 1.5-inch vacuum line | Skimmer and pool pump system | Variable speed pump |
| Pump Size | Low HP | Not specified | Not specified | ½ HP | ½ HP |
| Pre-Assembled | Yes | No | No | Yes | No |
| | Check Price | Check Price | Check Price | Check Price | Check Price |
Baracuda G3 W03000 – Editor's Choice
Easy-to-use Baracuda G3 W03000 Advanced Suction Side Automatic Pool Cleaner can automatically sweep off all dirt, debris, bugs, twigs, leaves and even pebbles in your in-ground pool. It is proven to work on toughest pools and difficult surfaces such as vinyl, fiberglass, tiles, and gunite not just on the floor but including the walls.
While it is guaranteed an effective and user-friendly operation, it could sometimes get stuck when cleaning the stairs and corners, though eventually may free itself. And like any other pool sweepers, it has the tendency to clog when cleaning through large leaves and debris, hence for heavy duty and wider coverage, you may need to clean it occasionally.
Advanced Technology Feature
This pool suction cleaner is designed with the patented Flowkeeper Valve with Insta Skim Compact, which is a self-adjusting control valve that allows it to still regulate water flow to ensure that peak performance is maintained even with lower horsepower pump. It is anti-stick for optimal pool coverage as it comes with a wheel deflator that lets it navigate around steps, ladders, and corners even in most complex pools.
Easy to Operate
What is remarkably effective with this tool is its hassle-free and easy to set up feature. Since it is pre-assembled, you will not need any tools to install, operate and even maintain this pool suction cleaner. With the Scrub Disc, scrubbing the floor becomes easy and no fuss. It works on brushing and scrubbing your entire pool's surface by replacing it in the original disc on your automatic pool vacuum. Its simple operation requires no gears, wheels, or flappers. This pool suction cleaner only has one moving part, the Life-long Diaphragm with a quick release cassette for easy repair and replacement to achieve maximum power and low-cost maintenance.
Quiet operation
Its smooth and convenient operation is backed up with an even quiet experience as it does not produce any irritating and sometimes distressing flapper and hammer sound. Hence, you can use and clean your pool anytime of the day without worrying of any disturbances.
Overall, customers who have used this cleaner were very satisfied with its performance. The easy to assemble and the hassle-free operation were greatly appreciated as it saves them a lot of time and effort. It is built of solid construction, hence expected to last for a long time. A lot also loved the scrub disc and said that it works very well in removing stubborn algae, stains, and dirt.
Pros

Cons

Comes with a 36-feet hose and scrub disc
Easy to use
Noiseless
Parts are easy to replace without any help require
It may get stuck on stairs and corners
It may clog when the pool has large leaves and pine needles
---
Pentair 360042 Kreepy Krauly – Easy-to-Use Suction Pool Cleaner
Pentair 360042 Kreepy Krauly Suction-Side Inground Universal Pool Cleaner (Pleated Seal) is redesigned for an improved and better performance and cleaning experience but still maintaining its simplicity and reliability. It has the outstanding suction power that is dedicated to ensuring the entire pool is covered and attended with zero dirt visibility after cleaning.
While it has several pluses, it does have some minor misses as well. Based on actual performance and experiences, you have to make sure that the suction hose is securely and properly tightened to the input valve because it has the tendency to separate. Checking it before use and from time to time may be necessary to avoid this issue. And though it cleans well, it can sometimes get stuck when working on the stairs, ladders and tight corners.
Regulator Valve
For an efficient and thorough cleaning, this Keepy Krauly pool suction cleaner is equipped with an automatic valve that effectively regulates the water flow to set the ideal travel speed. You may be able to adjust it depending on the size and coverage of the pool to finish in a timely manner. And to ensure that wider scope is systematically cleaned, a dive float directional system is installed to help guide it throughout the entire pool, from the water line to the bottom.
Efficient Sweeper
This cleaner is also reliable to use in stairs, steps, and ladders. With the help of the cleaner wings, leaves, dirt, and debris are directly channeled into the filtration system. It meticulously cleans making sure that no areas are left unattended.
Simple Design
It can be installed in minutes without any tools required and its powerful suction is achieved with just one operational part that allows you to remove both small and large debris without the need of buying other accessories such as energy draining booster pump, diaphragms, hence saving you not just time and effort but money on its utility costs.
With an outstanding rating, most of its customers like the simple mechanism of this pool cleaner which is proven to be a great saver of time, effort, and money. They like that unlike most pool vacuum cleaners, it can clean the walls and even on stairs. It is also very user-friendly because it is easy to install and easy to use.
Pros

Cons

Climbs the wall
Easy to operate
Wider cleaning coverage
Low in maintenance
Quick installation
It gets stuck when cleaning on the ladder part and hung up in some corners
It is sensitive to bent hoses
The suction hose may separate from the input valve when used
Buy Pentair 360042 Kreepy Krauly
---
Zodiac MX8 – Dual Cyclonic Suction Pool Cleaner
This suction pool cleaner connects directly to a skimmer or to a dedicated 1.5" vacuum line and works efficiently in all types of in-ground pool. It is known to have high power and outstanding performance to battle even the pool's toughest dirt and debris. Zodiac MX8 Suction-Side Cleaner also features advanced technology components and an ultra-sleek design that is a great option for your needs. With a 39-feet hose, it has a wide coverage than most of its competitors.
However, it is not recommended to use if you want to clean algae from your pool as it does not have a scrubber that can efficiently remove these algae that sit tightly on your pool surface. Some users faced some problems in cleaning large debris like leaves as it clogs the machine and disrupts the operation. Though isolated, there are cases that it will just automatically climb up the water surface and create a splashing sound.
Dual Cyclonic Suction
This pool suction cleaner's feature creates a wider cleaning path and larger debris consumption that makes it on top of its game among its class. This feature also allows this machine to clean faster and better than other pool cleaners because it displays greater vacuum power and large debris inlet, yet requiring lesser flow.
Optimized Flow Control
It is designed with a Flex-Power turbine that gives this suction pool cleaner an efficient operation on low-flow without compromising power. While this cleaner move rather fast when cleaning, it is able to manage and control its flow by consuming 30 percent less than normal machines. This, therefore, allows you to save on maximum energy for optimal performance and longevity of use.
Max Drive Navigation
It has an advanced dual navigation feature that cleans any type and size of pool thoroughly and systematically including the walls, floor, and waterlines. This feature also provides maximum torque power and excellent maneuverability for a wider coverage. It helps too that it comes with a twist locking hose that guarantees secure attachment to the cleaner head for a continuous operation and making the cleaner move as freely and fast as it can muster.
Durable
This pool cleaner is made of heavy-weight construction that makes it sturdy and robust to withstand heavy duty and prolonged job.
The majority of the customers who have tested this suction pool cleaner have left positive feedbacks. One common favorite is the fact that it can climb and clean through walls better than some models they have previously used. They also like that it is low maintenance, yet delivers high power. So far, it is one machine that can also handle a lot of depth. The installation was quick and it was extremely well built.
Pros

Cons

Works great even at a very low water flow level
Wide coverage
Reliable to use in all pool types
Dual navigation system
Highly durable
It would climb up to the water surface and make some sloshing sound
It does not come with a scrubber to remove algae
It stuck with large leaves and debris
---
Zodiac Ranger – Best Above-Ground Suction Pool Cleaner
Zodiac Ranger Suction Side Automatic Above-Ground Pool Cleaner is best used in cleaning above-ground swimming pools effectively, which includes dished out bottoms measuring up to 72 inches. It operates quietly but efficiently with only one moving part technology eliminating unnecessary noise that may be disturbing and annoying while in use. It includes other unique components that add up to the list of its excellent features that makes it a great option for the best suction pool cleaner.
However, users may find it hard for this cleaner to climb the walls when cleaning. It is not recommended for Intex or soft-sided pools, as well. It works great cleaning on the pool floor surface though normally it seems to follow the same path. Hence, to make sure it passes through all whole area, you will need to move the hose while cleaning to change its pathway. Doing so solves one other concern which is, the hose is getting tangled when moving.
Smart Design
This suction pool cleaner is equipped with features that were thoughtfully designed for an effective performance. While it is already pre-assembled, setting it up will only cost you few minutes before putting it to work without needing any tools. It is designed with an extra-large Wheel Deflector which helps in navigating this cleaner for an uninterrupted work by avoiding getting caught on steps, ladders, and corners. For a productive operation, an AG Disc is installed that allows it to glide around the pool effortlessly, cleaning it entirely.
Simple Operation and Maintenance
Like most suction pool cleaner, Zodiac Ranger assures its users a convenient operation and hassle-free maintenance. It does not require any other accessories such as gear, flapper, and wheels as it only has one single moving part, which is the diaphragm.
Guaranteed Efficiency
It comes with a Flowkeeper Valve and Insta-Skim Compact, which is a self-adjusting valve that ensures maximum performance by automatically regulating the water flow. It works effectively and quickly without sacrificing the desired outcome.
What seems to work for most of its users is the easy and hassle-free set up that put this cleaner to work almost immediately after opening the box. A few of those who rated positively on this suction pool cleaner has this as a replacement for an old machine, which they had for few years. And it did not disappoint, as according to them, it works many times better.
Pros

Cons

Quiet
Pre-assembled
Comes with a navigating system for a maximum coverage
Easy to maintain
No other attachments required
The suction hose gets tangled
It does not climb walls
It may follow the same path
---
Delivering high-powered suction performance, Hayward PHS41CST Aquanaut 400 is efficient and versatile to use. It is ideal in large areas for all types of pool as it has a four-wheel design that makes cleaning and sweeping fast and effective. Make no mistake as this pool cleaner is a beast, able to suck even the largest debris without clogging. On top of that, with Hayward being known for manufacturing cutting edge and technologically advanced pool equipment worldwide, you will have a pool cleaner with a robust design and reliable performance.
However, despite its extra-large power and performance, you have to be mindful of its suction hose as some users mentioned it can get loose when cleaning. You have to, therefore, make sure it is securely tightened, otherwise, it may disrupt its operation and prevents it from climbing the walls. It does not change the direction as frequently as you may expect for a four-wheel drive cleaner, yet regardless, it does its job. This pool suction cleaner has been getting mixed reviews as to whether it can actually climb the walls or not.
Stable Suction Power
Aquanaut 400 is designed with a patented adjustable roller skirt that makes sure the machine has continuous suction even on uneven surfaces and when encountering obstacles when sweeping. To do that, its robust tire threads deliver outstanding climbing power that can maneuver around these bumps and obstacles such as the main drain skillfully and competently. This allows uninterrupted operation and further increased this pool suction cleaner's efficiency.
Optimal Suction Capability
Freeing your pool from larger debris will not be a problem as with the patented, self-adjusting variable vanes of the Aquanaut V-Flex technology, even superior fragments will pass through it easily without any hassles. It provides maximum power at any flow hence avoiding any possible clogs that are caused by sucking up all these large stubborn particles. It comes with three interchangeable throats as well that helps improve the performance, thereby making it ideal to use even with variable speed pumps.
Four-Wheel Mechanism
This pool suction cleaner's 4-wheel drive is designed to tackle larger pools and those with deep ends. It makes cleaning vast surfaces fast as it typically moves like a normal car. It is navigated by multiple pre-programmed steering sequences to make sure that the whole area is covered including walls and deep and shallow ends equally.
As one customer describes, "It works like a champ", indeed Hayward Aquanaut 400 Pool Cleaner works great and does not clog like the common problem with using other cleaners. It can even handle heavy loads effectively and efficiently. It climbs through the walls, hence you can trust that your entire pool will be sparkling clean when it finishes. There are a few users that proved its durability as they claimed to be using this machine for years and it still works marvelously.
Pros

Cons

High suction power
It handles even large debris
It delivers wider coverage
Ideal for large pools
Built with a four-wheel design
The floats for the suction hose do not stay on
It does not change directions as frequently
It does not climb the sides more than an inch or two
Buy Hayward PHS41CST Aquanaut 400
---
Conclusion
Given the different kinds and features of this best suction pool cleaner and its corresponding advantages and limitations, Baracuda G3 W03000 Advanced Suction Side Automatic Pool Cleaner shows to be a promising option because of its outstanding features that boast of effectiveness and versatility that was proven and tested to deliver your desired results. It is also quiet and user-friendly, a silent beast that can tackle even the world's toughest pools given any type of surface materials. Its advanced features such as the Flow Keeper Valve and the Scrub Disc are an outstanding component that is especially dedicated to giving excellent suction power.
Best Pool Vacuum Reviews
If your main priority is convenience and hates the sights of electric cords getting tangled, then you may opt for handheld pool vacuums. They are powered by heavy-duty rechargeable batteries that will let you enjoy cleaning your pool from all kinds of debris for an estimated time of 45 minutes to 1 hour.  They are highly efficient and versatile to work with any kind of pool surface as well. They are generally lightweight, portable and ideal for daily cleaning of small to medium sized pools.
Water Tech Pool Blaster Catfish – Pool and Spa Cleaner
Lightweight and easy to use, Water Tech Pool Blaster Catfish Li Pool and Spa Cleaner is able to clean 33 gallons per minute and entirely independent from the pool's main filter system. For an added efficiency and extended reach, a telescopic pole may be attached for an easy and stress-free cleaning. What makes it also a great option is the fact that you can use this pool vacuum for a good 45-minute run continuously without messy hoses or additional pumps.
However while it is great that the battery is rechargeable, a battery level indicator should have been installed to display the charging percentage. You have to be careful with the on and off button as well as it could be sensitive to soft touch that most likely you may accidentally trigger it.
Rechargeable battery
This pool vacuum is powered by a rechargeable battery with a smart technology charger that only takes about four hours to charge and gear up for a 45-minute cleaning time. The charger comes with a light indicator that turns green from red when it is fully charged.
All-purpose filter bag
It features a reusable filter bag to quickly catch all kind of debris such as leaves, sand, and algae and leave your pool clean and crystal clear. A microfilter bag is provided for small debris that may slip from the normal bag. What is great about this is it the fact that the bag is reusable. This all-purpose bag can be emptied easily without needing to touch the dirt. And with the help of the Max Cone Technology, all dirt is compacted to give room for more, maximizing the allotted space.
Wide coverage
It can be used in all types of pools be it on normal-sized pools, kiddie, spas and even inflatable kinds. It can also work in any types of pool surface materials making it a versatile and an efficient choice. If you worry about large messes, this pool vacuum is an excellent option, as it has a High Flow pump feature that effectively cleans it leaving your pool spotless from both big and small particles.
What seems to be noteworthy from its user's feedbacks is how easy this vacuum cleaner is used. The collection bag is very efficient and strong to hold all the debris.  One customer even described it as the "dustbuster" for your pool, because it can tackle all kind of dust.
Pros

Cons

Quick battery charging
Lightweight
Cleans all types of pool surface
Easy to use and operate
It has no battery percent level indicator
On and off button is very touch-sensitive
Buy Water Tech Pool Blaster Catfish
---
Intex Handheld Rechargeable Vacuum – Best Pool Vacuum Cleaner for Small Budget
This pool vacuum cleaner is best used with PureSpas for above ground pools up to 18' diameter. It is powerful and efficient in vacuuming debris and dirt, as it is built with Ni-MH rechargeable batteries for an increased suction capability. Intex Handheld Rechargeable Vacuum is your best choice for small-budget pool cleaner which is a definite must-have for any above ground pool owners.
Since it is powered by a rechargeable battery, some customers find it hard to determine if the machine is already losing power as it does not come with any feature to display its power level. The filter bag may be a little small for the cleaner, thus may fill up rather quickly especially when dealing with large pools and many debris.
Easy to Use
With no hoses and cables to worry about, putting this pool vacuum to use is like a walk in the park. When the battery is fully charged, attach the telescoping aluminum shaft and you are set and ready to sweep off all debris and dirt in your pool. It is that simple that it makes cleaning hassle and stress-free.
Efficient
It comes with two interchangeable brush heads, and shaft adapter to fit wider and longer telescoping aluminum shaft for a more convenient and productive cleaning. It also features an automatic shut-off capability when it is not submerged in water. That will allow us to save on energy especially when we are in a rush and in the habit of forgetting things, including turning this machine off. It comes with a USB cable for easy recharging.
Versatile
This cleaner can be used in any types of pool, be it made of concrete, gunite, tiles, or vinyl. It is the best use in pools with an 18' diameter and smaller for optimal use. It guarantees to clean your pool from dirt and other kinds of debris.
Based on its customers' review, they are very happy and satisfied with the overall performance of this pool vacuum cleaner. It is not only cost-effective but efficient, and very quiet to use that is especially perfect for small-sized pools. They also mentioned that it is powerful and can be charged quickly. The maintenance is stress-free, as it can be done as easy-breezy just as putting it to use.
Pros

Cons

Hassle-free operation
Automatic shut off capability
Wide coverage
Comes with a USB cable
The filter bag is small
No indicator if the vacuum is already losing power
---
Water Tech Pool Blaster Max HD – Powerful Cordless Pool Cleaner
Water Tech Pool Blaster Max HD Manual Pool Vacuum Cleaner offers high power and performance with an increased power capacity as compared to other pool vacuum cleaners. This cleaner has a built-in pump and filter, hence works independently from the pools' filtration system. It is powered by an 8.4-volt rechargeable battery for easy operation without the worry of messy cord and availability of power plug.
The large mesh reusable bag that comes with this pool cleaner is definitely one of its great features, however, a few suggested that it could have been better if it was finer to sweep even the tiniest particles. The on and off switch works oddly and is hard to press, but once you figure it out, you may get the hang of it.
Powerful
This cleaner is packed with 20% more power for the added productivity of performance. Once fully charged, it operates for up to one-hour cleaning and sweeping through all kinds of debris in your entire pool. And because of its increased power feature, it can tackle larger areas and wider scope competently.
Large filter bag
It comes with a large reusable filter bag that has 40% larger capacity than the normal size. This can only mean it is capable of stacking more debris for a continuous operation, as you will not need to constantly empty the bag to be able to accommodate more. This does not only add to its convenience but efficiency, as well as this, entails a lesser amount of downtime.
Convenient to use
It is lightweight, hence it is portable and easy to lift and move around. For an increased capacity, this Water Tech pool vacuum cleaner can be attached easily to your existing telescopic pole to be maneuvered effortlessly and smoothly on the floor, walls, and steps of your pool or spa.
Its users agreed that this is the best option because it has lots of power and battery life. It delivers superior performance than most pool vacuum cleaner. They also like the size of the reusable bag as it can fit a large number of debris, which is especially useful in large pools and heavy duty operations. Most of them have used this more than once already and has proven to work great, still, hence definitely a good value for money.
Pros

Cons

Internal mesh is easy to clean and replace
Larger capacity reusable filter bag
Lightweight
Increased power
Easy to operate
Hard to turn on and off
Mesh bag could be a little finer
Buy Water Tech Pool Blaster Max HD
---
Oase Pondovac 4 – Best Vacuum Cleaner for Pond
You may ask why the vacuum cleaner for ponds is on our list?
This best-selling pond vacuum is not only great in cleaning ponds from sludge and debris, but its powerful 1700W motor also allows it to be used as a vacuum for cleaning your swimming pools. With its assorted attachments and feature, it provides maximum power and quality performance with minimum energy used. It is designed with a dual chamber suction system that provides continuous and efficient suction to achieve the desired outcome.
However, the filter bag that comes with it is small that it fills up quickly, thus needs to be constantly emptied. You may need to keep an eye on it, though as otherwise, the cleaner will automatically shut down and may hamper and delay the whole cleaning operation. But once emptied, it may resume its work.
Versatile suction mechanism
This vacuum cleaner provides four nozzles suction that allows you to have the options to choose depending on the type of work and facilities, thus whether you are cleaning a pond or your 7-ft pool, it has the right suction power capable of cleaning it thoroughly. It also comes with four extensions for a more efficient cleaning.
Simultaneous operation
It has a maximum suction depth of 7 feet, thus it is effective to use in your pools as well. The patented dual chamber feature is driven by its powerful motor consists of two cylinders that are used alternately for suction and draining, allows a non-stop operation even at high depths.
Ease of Use
Pondovac 4 is designed with transport rollers and a soft adjustable handle that makes it portable to use. So whether you are keeping it close to your pool or have to store several meters away, it doesn't matter as you can move it without shedding a sweat. It is designed with a noise reducing unit to avoid disturbances while cleaning. And for added convenience, it comes with a built-in nook to keep all accessories and attachments in place.
Though most of the customers who bought this used it to their ponds, there are some who tried and used it to their pool have attested that it worked exactly as advertised. It has plenty of power and cleans thoroughly. Set up also doesn't take a lot of time and it is easy to use. It is as much as effective in pools as it is cleaning your pond.
Pros

Cons

Compact
It comes with an integrated handle
Great suction power
Versatile to use for ponds and swimming pools
Reduced noise
Filter bag is small
The tank has to be constantly emptied otherwise it shuts down
---
Water Tech Pool Blaster Max – Editor's Choice
As the flagship product of Water Tech's pool blaster line, this pool vacuum cleaner has redefined pool cleaning with its thoughtfully designed features that boast of maximized efficiency and convenience. Initially introduced as the Pool Buster Max, the latest and innovated Pool Blaster Max has the improved power, capacity, and advanced-level of suction and performance for optimal results.
What may be a drawback in using this pool vacuum cleaner is the noise it creates while cleaning. Though minor in nature and does not directly affect its performance, it can be disturbing and keeps you from enjoying a quiet time while waiting for the cleaner to finish the job.
High Flow Pump
This vacuum cleaner features a high flow motor that has the suction capacity of 40 to 60 gallons per minute.  This feature also provides extra power for deep cleaning allowing it to pump longer and stronger with its high-capacity filter that holds more dirt and large debris with ease.
Convenient
After a hard job in cleaning our pools, storing and maintaining this cleaner can be an easy feat. Its filter bag can be emptied so easily that it will not dirty your hands in doing so. It is also designed with a wall mounting feature for a "grab and go" convenience, saving you time and effort. What is great about this, is that It can be attached to most standard pool poles for an extended reach making it possible to clean large areas with its removable 9-inch vacuum head or any spot cleaning when vacuum head is detached.
High Battery Power
It comes with a 5-year rechargeable battery with connecting plug that gives this pool vacuum cleaner not just the outstanding performance but at the same time, longer life. A smart charger is also included that allows a quick charge for only four hours. Like normal battery charger, its light will turn green once fully charged.
And since the Pool Blaster Max is considered as the springboard of the Water tech's pool blaster line, combining all its great feature has inspired to create a new model called Pool Blaster Max CG, which is ideally recommended to clean large residential in-ground pools. And just like its original version, it is also equipped with a high power rechargeable battery and an improved multi-layered filter bag. However, as the enhanced version, its patented High Flow Pump may provide more power that the standard model and designed to use for commercial pools.
Pros

Cons

Easy to maintain
Plenty of power
High suction capacity
Can clean large areas with ease
It may create some noises when cleaning
Buy Water Tech Pool Blaster Max
---
Conclusion
Though all of these pool vacuum cleaners displayed outstanding features and a number of advantages, we know for a fact that we can only choose one best pool vacuum to add to our home cleaning essentials. So how do we do this? Based on their performance, power and unique features, Water Tech's chief model for its pool blaster cleaners, which is the Water Tech Pool Blaster Max Handheld Battery Vacuum Cleaner is our choice because of its high-power suction capacity that can clean small and large areas with all types of surfaces easily and conveniently. Plus, it is versatile that you can use it for most pool poles available in the market.
Suction Pool Cleaner Buyer's Guide
Cleaning our pools even how massive it is, is not a huge problem anymore. While the traditional method had us manually scrubbing and removing debris one by one that may take ages, modern cleaning allows us to choose through these three common methods namely, suction, pressure and robotic cleaning. Sounds rather fancy? Perhaps it is, as it provides us cleaning our pools with the luxury of time and effort.
The three types of pool cleaners
Pressure pool cleaner is called such because it uses pressure from the pump in cleaning your pool from large debris, leaves, twigs, and bugs, which goes directly to the attached bag making this type of pool cleaner the easiest to maintain. Returned water is used from the booster pump to drive the cleaner to work.
Robotic pool cleaner uses an electric motor to work and is equipped with a built-in pump and filters for a more efficient cleaning. Some high-end models come with a computer chip or programs that allow it to use a remote control in navigating and adjusting the settings for a worthwhile cleaning experience. Because of this, these models are generally the most expensive.
As the name implies, suction pool cleaners are on the other hand works by sucking up debris found in your pool by using the main filtration pump. A hose is attached to the suction side of the pool, as the cleaner moves automatically around the pool sucking up debris passing through the suction port and the pipes to the filter basket. The more flow, the better speed hence the better it works.
Why choose the suction pool cleaner?
All three methods definitely display convenient pool cleaning experience. While they differ in the manner of how it sweeps off all kinds of debris, the suction pool cleaner can be your best option because of these following reasons:
Advantages of using a suction cleaner
A suction pool cleaner is easy to install and easy to use. While the same can be said to the other two, however, this method has the fewest moving parts used. It doesn't necessarily require a lot of accessories for it to work effectively. And because of that, it follows too that it is easy to install that perhaps in 10 minutes time or less, you can have everything set and ready to roll.
Judging by how the process goes, a suction pool cleaner requires less effort for you as you can just turn it on to put it to work, and it will just do its job of sucking all dirt, sand, leaves and other debris in your entire pool, even climbing the walls. All these debris will automatically go through the hose to the filter system. Yes, it is that simple. And it is highly effective in cleaning small particles.
This is due to the fact that this type of pool cleaners does not entail many attachments, hence fewer replacements needed when something goes wrong and fewer parts to keep up. At the same time, this entails fewer repairs and less cleaning to do.
You can count that suction pool cleaner can clean your entire pool effectively and efficiently saving you time and effort to do other things. It guarantees to clean all kinds of debris and can cover all types of pool surfaces, regardless if it is big or small.
Among the three types of pool cleaners, this is therefore considered to be the least expensive because of it has the simplest operation and has the least utility bills.
Things to consider before buying the suction pool cleaner
Now that you are set to buy the suction pool cleaner to make your pool sparkling and inviting for your next pool party, you may need to check on these following features first to make sure you will get the best option available in the market.
Choosing for which suction pool cleaner to buy should be dependent on the size of the pool it has to cover. This is to ensure you will have an efficient and optimal use, as there are some models that are specifically designed to carry out heavy duty and larger coverage if your pool is typically bigger than the normal size. They have added features and components to make work fast and proficient.
This feature is also essential to consider as some cleaners may not be ideal to use in specific types of materials. While there are different kinds of pool surfaces such as concrete, gunite, vinyl, and fiberglass, there are suction pool cleaners that will not accommodate all these types, hence make sure to pick one that will work on your pool.
While all of these types of suction pool cleaners are used to clean your pool from all kinds of debris, there are however models that are designed to work best on specific or limited kinds. If you will be dealing with twigs or large leaves, some models may not be as efficient as others that are engineered to tackle larger debris without causing any clogs or interruptions during operation. Algae and some bacteria are also known to be difficult and stubborn to remove, hence some models may not have the capability to sweep them meritoriously.
Pump and filtration system
Suction pool cleaner works essentially with your pool's filtration system, hence before deciding, it is required to check if your filter has enough power to spare to carry out the job. This type of cleaner does not work without a proper filter, and by doing so, you may just be wasting your money and energy.