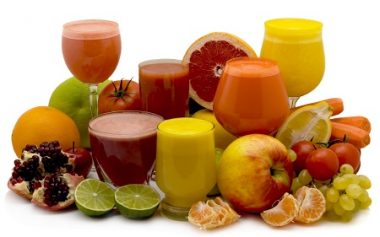 There's nothing better than a fresh glass of juice on a hot day or as a fantastic addition to your breakfast to get you started.
Creating fresh homemade juice isn't a difficult task if you have commercial juicer to do all the hard work for you. The only question is:
What is the best commercial juicer?
As you may have noticed, there are a lot of juicers already on the market. You don't want to end up with a juicer that will last you only a month. We've penned down a handy list of the most interesting models of commercial juicers for busy moms and fresh juice lovers. You are going to find out the 5 commercial juicers that offer the best designs, power, and quality.
Best Commercial Juicer Reviews
Breville JE98XL – Best Juicer for Soft and Hard Produce
If you are looking for the commercial juicer that can extract more nutrients from fruits compared to other juicers or blended drinks, then the Breville JE98XL is the best choice for you.
We are always surprised at how Breville consistently improves on its line of commercial juicers. This time around, the company has released the latest version of this particular product, which is the Breville BJE430SIL. While we wouldn't assume that the Breville BJE430SIL came to replace the Breville JE98XL, the new model does offer some really cool features that are worth mentioning.
Design
As far as design goes, they are both similar in construction and offer the same 850-watts of motor power. The commercial centrifugal juicers also flaunt beautiful, sturdy and elegant designs. The cutting disc and the filter basket for spinning out the pulp are both stainless. You'll also get to see an assist plug with all the extras to give you the best juicing experience.
The Breville BJE430SIL also took a page from its elder brother by offering the same extra wide 3-inch feeder chute. So, you can juice some fruits and vegetables at the same time, saving you the time of cutting the fruits.
The difference between the old and new model is basically their weight and jug capacity. While the JE98XL seems to weigh 14 lbs, its younger brother- the BJE430SIL weighs just 11lbs.
On top of that, the Breville JE98XL also provides a juice jug that can hold about 1 or 34 ounces with a froth separator, a cleaning brush, and a filter basket.
However, the BJE430SIL moved a step up by offering a Juice Jug Capacity of 2 liters or 70oz with a froth separator. The reservoir tank is made of plastic, so you have to be careful with the tank because if it happens to drop on the ground, it will crack.
Performance
The Out-of-the-box performance of these commercial centrifugal juicers is powerful, fast and outstanding. The centrifugal juicers performed flawlessly & stupendously.
The Breville juicers did an excellent job of featuring two-speed settings, which are the low speed for soft fruits and vegetables like melons, leafy greens, spinach, and wheat grass. The high speed is for harder fruits like apples and carrots.
The BJE430SIL already exceeds our expectations when it comes to the RPM speed. The new model tends to beat the competition by delivering a Max speed of 13000 RPM, compared to the previous model that offers a maximum speed of 12000 RPM.
Using either of these juicers will only take you just a few minutes to juice all your fruits. You can juice your favorite fruits and vegetables, and still preserve their natural flavors and nutrition.
We also love the fact that it offers a safety locking arm that prevents the juicer from accidentally spilling. Of course, the materials that come in contact with the fruits are BPA free.
Setting up the Juicers is a breeze. The instruction manual is very helpful in setting up the Juicers. Before you start juicing, make sure you turn the machine ON first.
It will also interest you to know that cleaning the Juicers in either model takes no time at all. We do recommend cleaning it right away to prevent the pulp from getting dry, making it harder to clean up later.
One unique feature we love so much is that they both come with a sensor that lets you know if you are overloading the machine. The best part is that the device will shut down automatically to prevent overheating.
Conclusion
In a nutshell, both the Breville JE98XL and BJE430SIL rocked our juicing performance test. The inclusion of top rated features and the ability to handle different types of fruits like a champ, earn these models our rating of the best commercial juicers in 2018.
However, if you are into the business of Juicing and you want something that comes with a larger reservoir tank and offers the highest speed, then you might as well go for the Breville BJE430SIL commercial centrifugal juicer. Otherwise, go for the Breville JE98XL that offers excellent performance at a lesser price and is easier to clean.
Pros

Cons

Cleaning the machine is a breeze
Dishwasher safe
Easy to assemble
Very fast in juicing fruits and saves time
Comes with a stable construction
Not too great on leafy fruits
The centrifugal juicer is a bit noisy
The pulp gets wet between the filter bowl and juicer cover
---
Omega J8006 – Best Commercial Cold Press Juicer
Omega J8006 is the best masticating juicer for hard fibrous vegetables and leafy greens
The J8006 processes produce at a low speed of about 80 RPM compared to other juicers that offer higher RMP.
Yeah, I know, the speed is quite low, right? But the low speed prevents oxidation, thereby maximizing the nutrition in the food. That means you can store the juice in the fridge for about three days without it breaking down.
Design
The unique design of this brand is splendid. The J8006 is 8.5 inches tall, 7 inches wide, 11 inches long and weighs about 17.6 pounds. It's a reliable machine and won't jump on your counter or wherever you placed it when juicing.
Every part of this device screams serious juicer, from its sturdy five pasta nozzle, and a sieve to filter the juice, to the auger that spins the produce, extracting the most juice out of your fruits and vegetables.
Performance
You'd agree that Centrifugal juicers like the Breville do an excellent job in juicing hard fruits and vegetables but not for leafy greens.
Unlike others, this commercial juicer is the perfect juicer for leafy greens, fruits, vegetables, wheatgrass, and smoothies, turning them into a drinkable blend.
The Omega really stood out because you can also use this juicer as a food processor to chop and mince. There's a plunger included in pressing the fruit or vegetables.
The best part is that if there's any clogging, or the machine stops while processing, all you just need to do is to press the reverse button a few times and it will continue juicing.
Although this masticating juicer tends to lag behind in terms of power and speed, it did make up by producing less foam in the juice than a centrifugal juicer.
Just like the Brevilles we just reviewed, this commercial masticating juicer also offers a cleaning brush. Of course, the machine is easy to clean up because the pieces come apart so quickly. You can wash all the parts in hot soapy water or in the top rack of your dishwasher.
One little gripe about this device is that the feed chute is small at one and a half inches, so you have to spend a bit of time cutting up the produce. Without doing that, your fruits or vegetables wouldn't go through your chute. And this really takes time, especially when you're juicy in large quantities.
Conclusion
No question, the Omega J8006 will put a big dent in your wallet, but the performance and premium features of this commercial juicer justify its lofty price. The fact that the performance is flawless, easy to clean up, quiet and leaves very little waste, makes this model one of our top choices of the best commercial juicers in 2018.
Pros

Cons

Produces less noise
Perfect for soft fruits and vegetables
Very easy to put together
It doesn't heat up the juice
Easy to clean
15-year warranty
Produces less foam
The chute is of a smaller size
Very slow in juicing
Jupiter Large Commercial Juice Press – Good Manual Commercial Juicer for Citrus Fruits
This commercial juice press is one mighty machine that you can use on a regular basis without any issue. Just like the Breville 800CPXL, the Jupiter Commercial Juice Press is a Citrus Juicer.
The Jupiter is a manually operating juicer that uses a 2,300 pounds pressure handle for pressing nutritious and flavorful smoothies. The handle is durable and has a heavy duty base. The 16 pounds weight juicer has a little suction cup and a nice hand-wash funnel that is easily pulled out.
Design
The whole juicer is made out of cast iron and stainless steel. Basically, the whole part of the machine is pre-assembled, so you don't have to loosen the device. When using this unit, it does require some strength.
The only two parts that are removable on the juicer are the Juicing cone and the funnel. The Juicing cone stays in the funnel to extract the juice while the funnel directs the juice into your collecting cup.  Also, the funnel also has a digit below that you need to put on the base of the machine for it to work properly.
Performance
The juice extractor offers superior juicing performance. Besides oranges, this commercial citrus juicer can handle small fruits like limes, grapefruits, lemons, tangerines and more.
The best part about this press is that the juice doesn't spray all over your body when pressing, which is a huge plus. It's so simple and could make orange juice in just minutes using the handle.
One drawback with this machine is that it doesn't fully juice out oranges that are very big because Juicing big oranges make pressing down a lot harder than it should be. So, juicing a big orange isn't recommended. The best way out of this is to cut the orange into 4 parts, making very easy to juice.
Conclusion
So far so good, Jupiter juice press is a powerful commercial juicer that is easy to use and works very impressively. Although pressing down large fruit is quite difficult, the juicer outperforms other manually press juicers.
If you want a juicer that is capable of offering fresh and flavorful drinks for everyone to drink and enjoy, then this is the best choice for you.
Pros

Cons

Features 2,300 pounds pressure handle for juicing
Perfect for juicing citrus fruits
Smooth and impressive crushing power
Heavy and sturdy design
Presses more firmly on your fruits
Very quiet
Doesn't fully juice out big oranges
The handle doesn't lock when it is raised
It requires more strength to press the unit
Buy Jupiter Commercial Juice Press
---
Breville 800CPXL – Best Commercial Citrus Juicer
If you want to juice a lot of citrus fruits, the best way to do it is with the Breville 800CPXLCPX. This motorized citrus press is well-designed and equipped for juicing-intensive task
The Breville is a top leader when it comes to producing top of the line commercial juicers. So, it's no surprise that another of its series still appears as one of the best commercial citrus juicers on our list.
The Breville citrus press is a champ in handling oranges, grapefruit, lemon, mandarin and more. This brand is seriously the best citrus press juicer you're going to ever need. Never again will you buy a grape or lemon juice from any store after having this fantastic machine.
Design
As you'd expect from a reputable brand, the citrus press is a great looking machine with a lot of cool features. Part of the big price tag on this is, of course, the stainless steel construction which is well-built and sturdy just like its predecessors, the Juicer is housed in a brushed stainless steel and features a non-drip juice spout.
In fact, the bottom, the tray, the handle and everything are all made of stainless steel, which makes the commercial juicer a pretty hefty device.
Performance
The Breville 800CPXL is an all-round stellar performer. Unlike other juicers that make a lot of noise, this one works quietly and is very easy to use. Not only is the Breville 800CPXL incredibly easy to set up and disassemble, it's also fast and takes about a minute or two to press a full cup of orange juice.
The juicer is respected for its industrial strength, motor and an active arm system which helps to extract the most from your fruits. The motorized juicing action will extract every last drop of juice.  It has no trouble juicing a large ball of any fruit once it's on.
The machine works amazingly well by placing the fruit halves on the cone and pressing down the active arm.
Although, the Breville 800CPXL citrus press offers impressive performance, cleaning the machine tends to be a hassle.
Conclusion
The first impression of the Breville 800CPXL is very positive, and it's certainly one of the best commercial juicers you can find around. The device is a well-made press that squeezes large oranges and makes juice out of them very fast. The machine can efficiently juice a lot of citrus in minutes and an excellent choice for anyone who loves fresh citrus fruits.
Pros

Cons

It can juice large balls of oranges placed on it
Well-built and sturdy design
Offers quick and quiet operation
Dishwasher safe
Quite difficult to clean
The internal parts has a flimsy design
---
Champion Juicer G5-PG710 – Best Juicer with the Highest Juice Yield
If you are looking for a juicer that has the highest juice yield, then the Championship Juicer is the best choice for you. When it comes to the amount of fruit yield, and the size of tubes it possesses, Champion beats the competition hands-down.
Just like the Breville, this bad boy offers huge feed tubes that will save you the time to cut all your produce.
The Champion Juicer has been around for about 5 decades and, it works on a masticating principle. The Champion juicer makes delicious fresh fruit juice or smoothies. For delicious fresh vegetable juice, you'd use the whole screen for your champion juicer.
Pick any assortment of fresh vegetables, and you're ready to juice. There's no limit to the vegetables you can use. It's very good with hard fruits and vegetables and brings it out perfectly.
Design
The Champion juicer is housed in solid metal, and also features a one-third horsepower motor that is engulfed with a stainless steel motor shaft.
Sporting a cutter, the main body parts which include the sieve, screen, collecting bowl, tamper and cleaning brush, the juicer is well-equipped for other things apart from Juicing.
This machine runs at 1725 RPMs, so it runs slower than most juicers. Also, the juicer is fairly loud at around 75 decibels when it makes juice.
Performance
The Champion Juicer G5-PG710 is a workhorse in terms of performance. The power of the Champion juicer allows you to extract the highest amount of nutrition from whatever you juice.
The Champion juicer will change your eating habits and help you create simple, delicious yet nutritious recipes that meet the recommended daily servings of fruits and vegetables.
Apart from its stellar performance, the Champion juicer is very easy to use. Housing just a few moving parts, this unit is easy to assemble and clean up.
Also, it has a funnel that can be used for filling in nuts, berries, or other small items.
To use the juicer, you have to put the produce into the top, allowing the blade to chew up the juice. So, it grinds produce more like an old-fashioned meat grinder.
Conclusion
The Champion Juicer G5-PG710 is champ in handling all juicing tasks. As a top leader in producing top of the line juicers, the Champion lived up to expectations by offering a first-class juicing performance.
I highly recommend this product for anyone who is looking for a juicer to Juice delicious fresh vegetables and soft fruits. The additions of few parts for easy cleaning and the ability to give you the highest juice yield makes this model a top choice for a lot of people looking for a vegetable juicer.
Pros

Cons

Comes with the highest juice yields
Has one of the largest feed tube
Perfect for juicing vegetable juice
Very durable and sturdy design
Very easy to use and maintain
Not too great for juicing wheatgrass
---
The Result: Editor's Choice
Looking at the above products, the Breville JE98XL Juice Fountain Plus 850-Watt Juice Extractor happens to be our clear winner of the best commercial juicer in 2018.
The reasons why the Breville JE98XL is our editors' choice of the best commercial juicer over others is because the unit has the ability to juice your fruits and leafy greens at a very fast speed without losing the nutrient.
While other juicers seem to lack this unique feature and capability, the Breville JE98XL stood out from the crowd by continuously providing you with the highest Juicing speed while still retaining their natural flavors and nutrition.
Some points to consider when choosing a juicer
More and more people are embracing the Juicing lifestyle. And one of the main questions we often get is, "What Juicer should I buy?".
Well, it all depends on your kind of lifestyle and what you need the juicer for.
So, how do you know which one is right for you? What are the features you need to look out for when buying the best commercial juicer?
Here are some tips you have to keep in mind when buying the commercial juicers.
What are you going to squeeze?
Here everything is simple. You need to know what products you want to squeeze. Some juicers are specifically designed to handle leafy greens while others are good at handling citrus fruits and some can easily juice hard fruits. As a rule, manufacturers indicate for what products the juicer is intended. Attempts to squeeze out juice from those products for which the juicer is not intended will most likely lead to its breakdown.
Slow juicers VS fast juicers
There is an opinion:
Slow juicers maximize the nutrients in the juice but it takes a little longer. On the other hand, fast speed juicers tend to heat up the juice because of their high speed. So, some of the enzymes and the nutrients are going to be lost because they are going to be burnt up.
But this is not our opinion. Centrifugal juicers do not heat the juice enough to kill nutrients. And in general, the quality of juice largely depends not on the speed of pressing, but on the process itself. Choosing a juicer, we recommend do not focus too much on the speed question. In order not to write what has been written, we suggest to read this article about the differences between slow and fast juicer.
Easy to use and clean
We have had some people complain about how they find it hard to put their juicers together or even clean.  Some of these juicers are great when it comes to performance. But are they that straightforward and easy to use or clean?
Most of these juicers can be a little bit hassle to clean because they mostly have a lot of parts, making the juicers not that easy to clean. So, before you press the buy button on any juicer, make sure you find out whether the juicer is simple to use or not.