Today's Best Pool Cleaner | Finding The Best Rated Pool Cleaner For The Money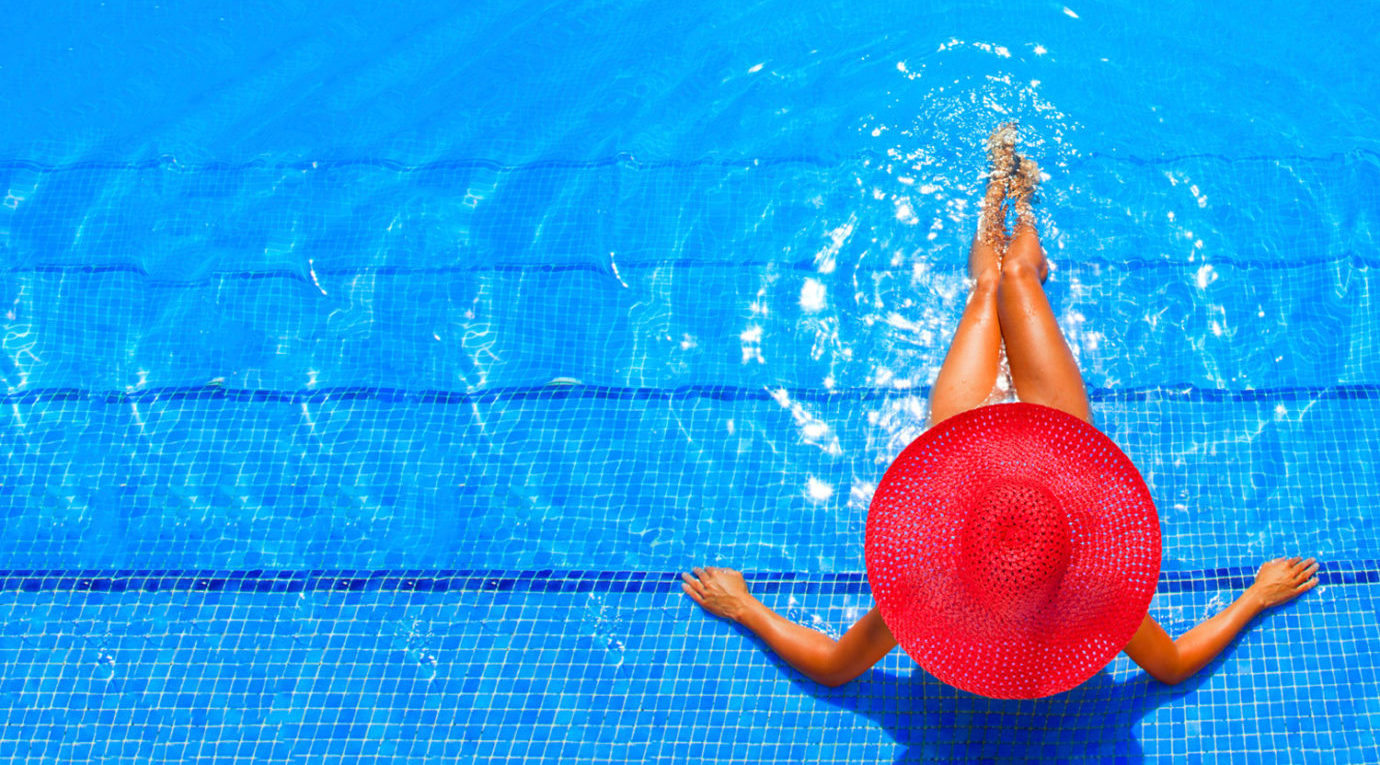 At first glance, it's easy to see that a pool cleaner is responsible for doing just that—cleaning your pool. However, there are a few more key components at play. To clean your pool, you could theoretically remove all the water, clean it, and then refill it again, but such a process is long, hard work, and incredibly expensive. There are cheaper, better alternatives.
Thankfully, pool cleaning technology has evolved. There are multiple types of pool cleaners out there on the market today, and we'll go over what each one does, how it cleans your pool, and the upsides and downsides of each type. Knowing what type of pool cleaner best fits your needs is going to make the shopping process a lot simpler. You'll also know what to expect from your pool cleaner, in terms of cleaning abilities, price range, and any costs to your pool system itself.
Check out our quick-view guide below for our Top 7 Best Pool Cleaners Today:
Before we get into the types of pool cleaners, let's first establish how a pool cleaner works. If you're thinking something like an underwater vacuum, you're (mostly) correct.
How Does a Pool Cleaner Work? 
Your basic pool has 3 key features: the pool itself (the water and the basin in which it sits), the filtration system, and the pump that circulates the water. Because standing water tends to breed all kinds of undesirable creatures, all pools must have a circulating system that constantly moves the water around. At the same time, a filtration system is placed within this circulating system to remove any debris or unwanted materials from the water. Most pools sit outside, uncovered, so all kinds of things can find their way into the pool water.

Pool cleaners take advantage of the filtration and circulation systems to perform their cleaning duties. Suction side cleaners attach to the skimmer of your pool, which sucks water into the circulation system and feeds it into the pool filter. Pressure side pool cleaners utilize the filtration system's jets to dislodge debris from the bottom and sides of your pool, with the idea that once the debris is suspended in the water, it will eventually travel through the skimmer to the filtration system already in place.
Robotic cleaners, on the other hand, are like water vacuums in that they usually hold their own filtration system that removes debris from the water it sucks up. Clean water is then dispersed after all contaminants have been removed. Therefore, robotic pool cleaners do not need the pool's circulation and filtration systems.
Now that you know how each pool cleaner works in general terms, let's take a closer look to find out just how each one operates, and what the pros and cons of owning each type of pool cleaner are. The pool cleaners we'll mention in our best 7 pool cleaners list represent all of the types of pool cleaners we'll discuss, so you can relate a certain product and application to the specific term.
Pool Cleaner Types 
Each of the pool cleaner types listed below is differentiated by the way in which each unit cleans the pool. Prices vary greatly between each type, and depending on what size pool you've got, you'll want to invest in one type versus another. As we introduce the types of pool cleaners, we'll begin with the cheapest and move into the most expensive.
Suction Side Pool Cleaners
Costing anywhere from $100-$400, suction side pool cleaners utilize the pool's existing filtration system to do their work. A long hose is hooked up to the cleaning unit and the skimmer, which sucks in the pool's water to run it through the filter, and back out through the pool's jets. Whereas the pool filter itself must work through the water content over time, using a suction side pool cleaner speeds up the process.
To set up a suction side pool cleaner, first turn off your pool's pump. You'll then want to vacuum the entire pool and then clean the filter and pump basket. After running your pump for 5 minutes, you'll want to close the main drain line and aim the return lines downward. Install the cleaning unit's fitting to the return line and then attach the cleaner's hose. Taking the other end of the hose, extend the hose to the farthest wall from the attachment point, and then attach it to the pool cleaning unit. Finally, submerge the cleaner and the hose, and turn your pool pump back on. The suction side pool cleaner
should start doing its thing!
While suction side pool cleaners are a cheaper option that some of the other models we're going to discuss,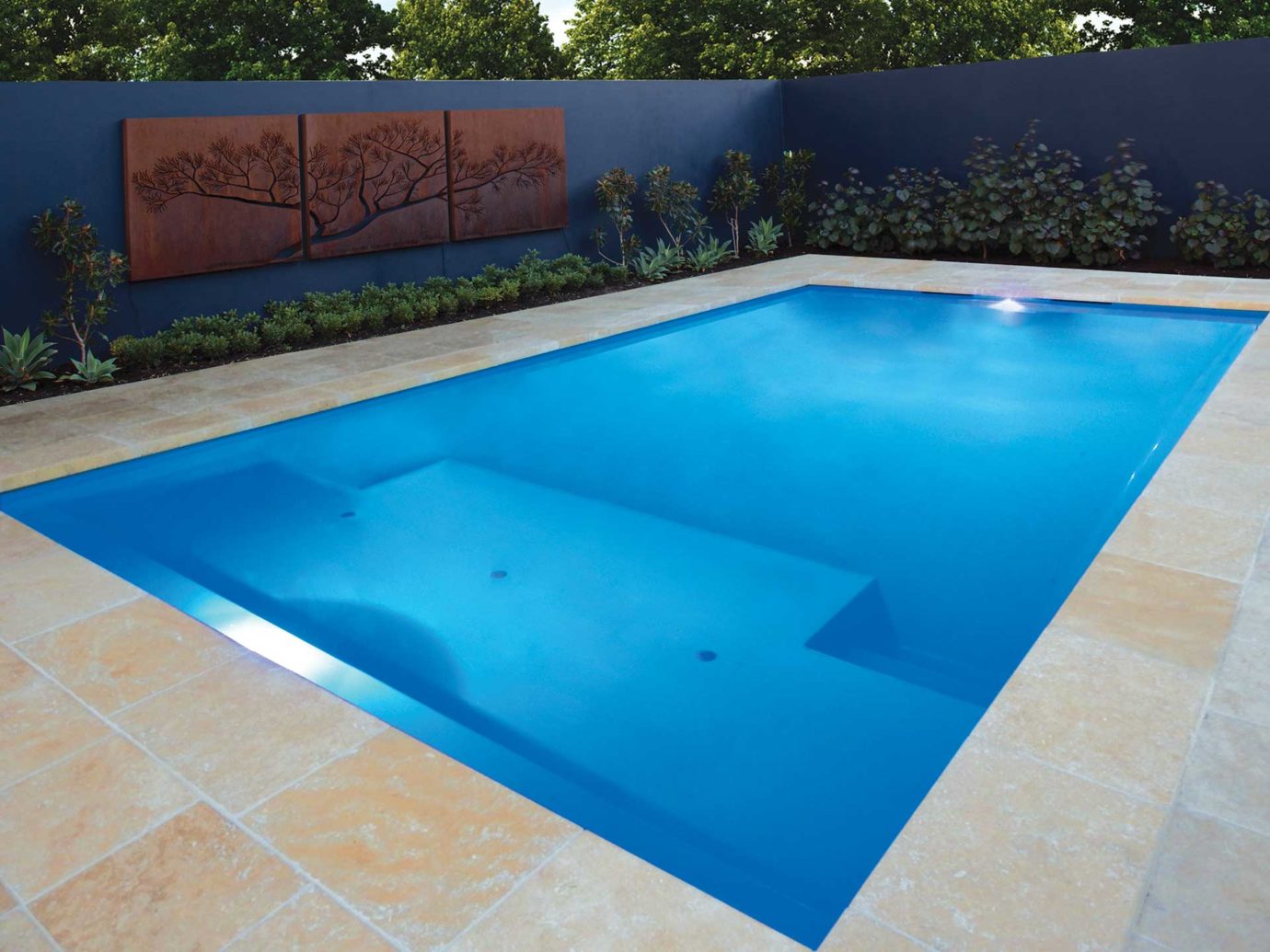 they can wear out the pool's filtration system very quickly. If your pool is constantly dirty, you'll probably want to invest in a more expensive unit that will take care of the debris itself, and not rely on the pool filter. It's important to make sure the filters on both your pool and the cleaning unit are cleaned regularly and checked during the cleaning process. If the filter is clogged, then your unit is not performing as it should.
The next type of pool cleaner we're going to discuss attaches to the other end of the pool's filtration system, to use the power of the pool's jets.
Pressure Side Pool Cleaners 
This type of pool cleaner will cost you between $200-$900 depending on the model you choose. As we mentioned, pressure side pool cleaners push water against the debris in your pool to clean it, but some models of pressure side cleaners still require the use of the pool's filtration system.
Installing your pressure pool cleaner begins with cleaning your pool filter and flushing the return line. You'll then repeat the same process as the suction side pool cleaner, attaching the hose to the cleaning unit itself and the wall fitting as well. From there, the pressure side pool cleaner gets a bit complicated.
First, some pressure side pool cleaners require the use of a booster pump, which aids the pool's main pump in circulating water. You'll also want to make sure the pool cleaner's wheels are rotating at the correct rate, so this requires a process of measurement and tuning. Lastly, pressure side cleaners sometimes require backup valves, which redirect the pool cleaner in case it gets stuck. That way what you left for hours to do a simple job doesn't end up taking twice as long because the poor machine backed itself into a corner.
As you can see, pressure side pool cleaners, while they're in the same price range as suction side cleaners, do require the same amount of, or more, maintenance and oversight. Purchasing a booster pump on top of regular pool maintenance fees could be a deal-breaker for some, especially when you can invest in a robotic pool cleaner if you're already spending over $500.
Speaking of which, let's introduce the robotic pool cleaner and see how it compares. 
Robotic Pool Cleaners 
For anywhere from $500 to $1,000, you can purchase a robotic pool cleaner, which cleans independently of your pool's filtration and circulation system. Robotic cleaners have their own filters, which of course require replacement, but are not nearly as expensive or difficult to change as pool filters might be.
Robotic pool cleaners are actually plugged in to an electrical GFI outlet, believe it or not. After plugging your model in, simply choose your preferred setting. Lower the cleaner into the water, making sure to move the cleaner unit back and forth to allow air to escape. Turn the unit on and let it sink to the bottom of the pool. After the robotic cleaner has finished, remember to turn it off before removing it from the water, allowing the water to drain from the unit before storing it.
Robotic cleaners are fast becoming the industry standard in pool cleaning. With no bags or filters to buy, no hoses to mess with, and little in the way of oversight, robotic pool cleaners are loved for the same reason Roomba vacuums are so popular. Pool owners can simply set the robotic cleaner up, choose the appropriate setting, and walk away to attend to their daily business. While they tend to be a bit more expensive than other models, some might find them to be worth the investment.
Now that you know more about what types of pool cleaners are out there, how do you know which cleaner type is the best for your pool? Let's take a look at a few ways you can differentiate them and pick the best option to suit your needs. 
Choosing the Right Cleaner for your Pool 
Knowing what type of pool cleaner to purchase first starts with understanding what type of debris you're needing to remove, and how big or small your pool is. Your budget also comes into play. While owning and maintaining a pool can be pricey in and of itself, that doesn't have to mean that you set aside a small fortune for maintenance costs.
If you're removing larger types of debris like leaves, small branches, and twigs, a suction or pressure pool cleaner isn't going to help much. In this case, you'll probably want to invest in a net of some kind that you can skim across the top of the water. The net will collect the leaves that are floating on the surface and you can easily clean it by simply turning it upside down and dumping the leaves out. If you find you're getting a lot of leaves and twigs in your pool, consider purchasing and installing a pool cover while it's not in use. This may also help with your heating costs during the winter months.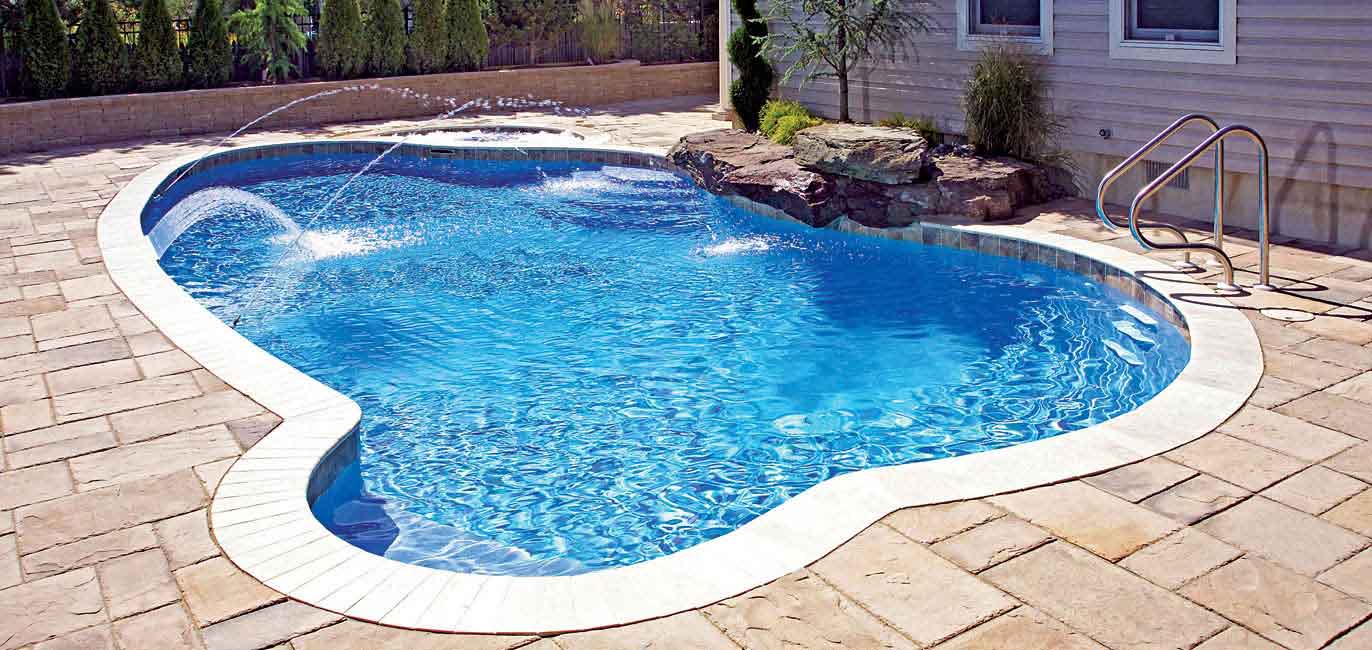 However, if you're needing to pick up small sand particles and dirt, most if not all of the pool cleaners we've discussed will work great. The filtration systems they use—whether it be your pool's own system or their own filters—is designed to catch small particles to remove them from the pool water. While this may mean you have to change the filters out every couple of weeks, you might find you can put up with the cost when the alternative is a dirty, sandy pool.
Robotic pool cleaners are the best if you've got a mix of small and large debris to remove. They're also the best model to invest in for those who have larger pools. Suction and pressure side pool cleaners are limited by the hoses they're installed with, so if you have a larger pool or one that is odd-shaped, chances are the hose might not reach as far as you need it to. Robotic pool cleaners, on the other hand, are only limited by the power cord they are attached to.
At the same time, robotic cleaners are going to eat up much of your budget. They won't wear the pools pump or filter down as much as suction or pressure side cleaners might, but they are expensive to run in terms of electricity. Really the decision comes down to spending more initially on a robotic cleaner, or over time as you replace your pool filter and pump more often than you would if you had said robotic cleaner.
These are just a few things to keep in mind as you are looking at specific models. You'll most likely want to talk with other pool owners and see what their thoughts are. Pick their brains to see what options they've tried, and what cleaners have worked well for them. You could even visit your local gym or YMCA and ask to speak to their pool technician. Community pools will potentially see more use than your personal one, but in that case, you can be sure they're considering their bottom line in terms of efficiency.
Keep these thoughts in mind as you take a look at the top 7 pool cleaners out there today. Each one has its own pros and cons, so choose the one that best fits your criteria. That way you can purchase your pool cleaner, have it when you need it, and fully enjoy your clean pool! 
The Top 7 Best Pool Cleaners
Top on our list is a robotic pool cleaner from the experts at Dolphin. This pool cleaner is ideal for pools up to 50 feet because it can scrub, vacuum, and filter all surfaces in just under 3 hours. The top load filter cartridge is easy to remove and reinstall. Simply take the filter out, rinse out all the debris, and reinsert it for the next clean. Purchase price for this model comes in around $700.
Dolphin's Nautilus Plus with CleverClean (CC) is great for picking up larger debris like leaves, dirt, and algae. The patented swivel cable featured on the Nautilus moves with the unit, so you won't come back to find it has wrapped itself up in yards of cable. CleverClean technology allows the unit to scan your pool bottom and determine the best route to take for ultimate efficient cleaning. The 2 filter cartridges located in the top of the cleaner are produced to catch both large and fine debris, to keep your swimming pool clean and clear.
Related: Best Pool Float
All Dolphin Nautilus CC Robotic pool cleaners come with a 24-month limited warranty that covers parts and labor. The best feature of this robotic cleaner, however, is the money you'll save in not having to replace your pump or filtration system. The Dolphin robotic cleaner functions independent of your pool's entire system and in fact makes the system's job that much easier. Allow the Dolphin to pick up some slack by cleaning your pool so that the filtration system only needs to maintain that cleanliness. This will lower your energy costs and replacement fees in the long run.
If you're unsure about the robotic style of pool cleaner, take a look at our second pick for the best pool cleaner. It uses pressure to clean your pool.
Buy Dolphin Nautilus CC Plus Robotic Pool Cleaner
---
This pressure side pool cleaner from Polaris cleans pools of all shapes and sizes. Connected to 31 feet of hose, the Polaris Zodiac features an in-line back-up valve that will re-direct the cleaner if it gets stuck in a corner. The all-wheel drive capabilities of this model, coupled with the fact that it doesn't need an extra booster bump, makes it a solid choice if you're looking for a pressure side cleaner.
While the Zodiac Polaris does use the pool's circulation system to power its unit, the cleaner features its own single-chamber filter bag that can be removed and replaced with ease. The Zodiac Polaris will vacuum, sweep, and scrub the entire surface of your pool, making sure you've got clear waters the next time you're looking for a cool dip.
The Zodiac Polaris will cost you just over $450, and is a cheaper option than the Dolphin's Nautilus cleaner. At the same time, you'll have the trade-off of using your pool's circulation system with the Polaris. Customers will have to weight costs involved to pick the best one that suits their needs.
If you were thinking about a submersible vacuum cleaner when we mentioned pool cleaners, check out the next product we've got on our top 7 list. Think something like a cross between a Swiffer and your standard push vacuum cleaner.
Buy Zodiac Polaris Vac-Sweep 360 Pressure Side Pool Cleaner
---
For only about $85, you too could be vacuuming your pool! With this interesting pool cleaner around, you just might have the kids wanting to do the cleaning for you. Then again, they might just jump right back into the pool.
The Pool Blaster Catfish cleaner is a handy device that makes cleaning your pool as simple as forward and backward movements of your dominant hand. The miniature vacuum is fixed to the bottom of a long pole, which is used to lower the unit into the water and direct it across the pool's surface. Small brushes on the front and sides direct debris into the path of the unit's suction, which then removes the debris from the water and stores it in a removable, reusable filter bag. The Catfish cleaner is strong enough to remove debris ranging in size from small sand particles to large leaves and sticks. Powerful suction draws in debris from the front and sides of the vacuum.
The Catfish cleaner from Water Tech cleans up to 33 gallons per minute, all independent of your pool's circulating and filtration systems. With 45 minutes of run time, the Catfish is all you should need to clean your pool yourself, and in the event that you might need another 45 minutes to clean, simply plug in the rechargeable battery. The Catfish comes with 1 reusable filter and 2 microfilters, so you can catch every type of debris.
Related: Best Above Ground Pool
If you don't have that much debris that falls into your pool or just have a smaller pool in general, invest in the Pool Blaster Water Tech Catfish cleaner. It's a small device capable of cleaning all types of pools, and saves you the money of having to invest in a larger cleaning unit. Storage is easy with the Catfish, because it breaks down to just the unit, which is no bigger than your typical household vacuum cleaner.
If you own an above-ground swimming pool, check out the next cleaner. For those who do have in-ground pools, skip on to number 5 on our list for the first suction side pool cleaner.
Buy Pool Blaster Water Tech Catfish Li Pool & Spa Cleaner
---
Manufactured specifically for pools that sit above ground, the Intex Auto pool cleaner will cost you around $66. This cleaner is designed specifically for Intex pool owners and requires the use of a filter pump with a flow rate of 1,600-3,500 gallons per hour (gph). The 24-foot, 7-inch-long hose attached to this cleaning unit attaches to the Intex's 1.5-inch hose fittings to quickly and easily clean your pool.
Next up we've got a suction side pool cleaner. Have you found your next pool cleaner yet?
---
The Baracuda G3 suction side cleaner is priced near $230 and install easily into your in-ground pool. The Baracuda is capable of picking up small and large-sized debris, from tiny sand particles to big leaves and twigs. The unit operates quietly and efficiently, working at low speeds to clean your pool.
Equipped with a FlowKeeper Valve, the Baracuda G3 regulates the unit's intake of water to ensure it maintains a steady flow, no matter what type of pump you have. Hoses that come with this unit are manufactured to reduce scuffing during use. The Baracuda G3's only moving part is the Long-Life Diaphragm, so you won't have to worry about replacing multiple components in the case of failure. A Wheel Deflector moves the unit around your pool's corners and the 36-fin disc adheres directly to the pool surface, allowing the G3 to efficiently move across all of your pool's surfaces.
Maintenance and care is easy on the Baracuda G3. Simply remove the Quick-Release Cassette and clean or replace parts as needed. This suction side pool cleaner is truly a unit produced with cost efficiency and low maintenance in mind.
Still haven't found the pool cleaner you're looking for? No worries! We've got 2 more units you should consider before making any final decisions. Both are suction side cleaners, so if you're thinking about choosing that type of pool cleaner, keep reading!
Buy Baracuda G3 Advanced Suction Side Automatic Pool Cleaner
---
This 2-wheel-drive or 4-wheel-drive unit from Hayward is a great option if you're looking for a pool cleaner that will use your pool's existing pump and filtration system for power, but catches all the debris it finds in a filter system of its own. This suction side cleaner attaches to the skimmer on your pool and uses a hose to run the water it sucks up through a filter bag before depositing it back into the pool, clean and free of contaminants.
The Hayward pool cleaner is ideal for pools average in size, which measure around 16 feet by 32 feet. The patented, self-adjusting turbine vanes create maximum power that allows the pool cleaner to pick up large debris. Patented tire treads allow this pool cleaner to move around various upraised objects in your pool, so you won't have to worry about spot-cleaning afterwards. The adjustable roller skirt allows for maximum adherence to the pool surface during the cleaning process. This Hayward unit also comes pre-programmed with a variety of internal steering sequences that allow the pool cleaner to navigate your specific pool with ease, turning around and repositioning whenever necessary.
Choosing between 2-wheel-drive and 4-wheel-drive for this unit depends on where your skimmer is located within your pool. Hayward experts recommend that if your skimmer sits near the middle of the pool's shape, you should invest in a 2-wheel-drive unit. A 4-wheel-drive unit is best used in pools where the skimmer is located near one end of the pool, as the 4-wheel-drive feature allows the cleaner to move about the terrain better and utilize the length of the hose to its max efficiency.
Potential customers should also know that though this unit comes with treaded tires, special tires may need to be purchased for certain applications, including tile, vinyl, and fiberglass pool surfaces. But for about $360, you could be the proud owner of a Hayward suction side pool cleaner.
We've come to the final pool cleaner on our list, and though it didn't make the biggest splash in our book, it does still earn its way onto our roster. Check out this last pool cleaner and see if it's a good choice for your budget and application.
Buy Hayward Poolvergnuegen The Pool Cleaner Automatic Suction Pool Vacuum
---
For a no-tools-required, no-electricity-necessary pool cleaner, pick up this unit from XtremepowerUS for only $90. This pool cleaner hooks up to your pool's existing filtration system and requires the additional power of a 1 horsepower or 1600 gallons-per-hour (GPH) pump. A total of 10 hoses are included with this unit to clean a pool up to 30 feet in length.
XtremepowerUS' pool cleaner requires at least 3 feet of water to operate. Though it can climb walls and power across your pool's floor, it cannot maneuver around stairs or up them, for that matter. This unit won't pick up large debris like leaves or twigs either. A yellow seal clip acts as a weight stabilizer, and the team at XtremepowerUS recommends placing one seal clip for every 3 feet of water the unit is submerged in. Eye ball diverters on the unit can be adjusted to change the flow of water.
Experts recommend that owners wash the unit after each use and store it dry for the next application. Flappers should be cleaned regularly to ensure the maximum cleaning efficiency and it's important to keep air out of the hose during use so that the unit can work properly.
This last pool cleaner on our list is great if you're working on a budget but want to keep a clean pool. It's certainly not the most efficient unit we've discussed in this article, but it's in our top 7 nonetheless. Depending on your budget, your application, and your preferences, it could be the perfect pool cleaner for you!
Buy XtremepowerUS Automatic Suction Vacuum-generic Climb Wall Pool Cleaner
---
We hope that in this article you've come to understand more about pool cleaners, from the types out on the market today to pros and cons of each and the top 7 best units we recommend. Pool cleaners are a great way to enjoy the pool you have without having to spend a fortune on upkeep and maintenance. If you're looking to learn a bit more about pools, stick around for tips on how to keep your pool clean and in tip-top shape for those early-morning laps or that late-night cool-down.
How to Maintain Your Pool
Keeping a pool clean and properly balanced is all about maintaining a scheduled routine. Though specific upkeep might change with the weather and/or season, there are a few things you'll want to keep in mind.
The first thing to understand is that your pool has both a pump and a filtration system. Both work in tandem to clean your pool and keep the water within it moving so that bacteria and algae don't begin to form. Stagnant water is the perfect place for all kinds of nasty things to live, so continuous water movement is key.
Within your filtration system you've got 1 of 3 filters: sand, cartridge, or diatomaceous earth (DE). Each has their own pros and cons, but understanding the maintenance schedule for each is crucial. What if you never emptied the canister on your vacuum cleaner? Or if you kept the same filter on your furnace for 20 years? Obviously, failure to change a filter impedes the efficiency of any device that requires one, so keep on top of replacement procedures as much as possible.
Another key component of keeping your pool water moving is maintaining a proper pH level. As you might have learned—or may remember—from science class, pH is the acidity of a liquid. The scale ranges from the most acidic liquids to the most alkaline, with water landing somewhere in the middle. This is also where you want your pool water to land—somewhere around 7.2 to 7.8 pH. There are different ways of achieving proper pH levels, but if you're having trouble with this particular component, consult a technician. The chemicals involved in addressing pH issues are hazardous and can be incredibly toxic to those who aren't familiar with proper handling procedures.
Maintaining a consistent water level is something most pool owners might not think about. However, your pool pump and filtration system are set up specifically for a certain amount of water that flows through both of them. If that amount of water changes, the systems could either be working too hard in pumping and filtering water that isn't there, or not working efficiently enough because of an excess. While you may not think a few inches in water level difference matters too much, consider the vessel in which the water sits. A minor difference in something like a cup isn't a huge amount, but when that cup is 10 times the size of your bathtub, you're talking gallons, not teaspoons.
Swim University has a lot of great tips on maintaining your pool, but they mention a place most people don't think about cleaning very often. That's right, it's your pool deck. Defined as the rough surfacing around the pool's edge, the pool deck requires cleaning as well. While you might use your hose to wash the debris on the pool deck into the surrounding grass, or even into the pool itself for the cleaner to deal with, that doesn't mean the deck itself is clean. Just like in a bathtub, the surrounding grout and tile can soak up the water spilled out from the pool, which contains many different kinds of chemicals. Though they are meant to kill bacteria in the water, these chemicals dry up in the sun when left on the pool deck. Therefore, sanitizing your pool deck is just as important as chlorinating your pool water.
The best way to prevent yourself from having to skim, vacuum, and clean your pool on a regular basis is to cover it whenever it's not in use. Some pools can be oddly shaped, so a cover might have to be custom-made, but most square and rectangular pools can easily be covered. A pool cover is especially helpful if you keep water in your pool year-round, and have to pay for heating costs during the colder months. A covered pool is one that isn't leaking heat, so your energy bills won't be nearly as high as they could be if the pool was uncovered. Pool covers do not affect the filtration and pump system in your pool, either, so you won't have to worry about standing water or growing bacteria.
If you plan on draining your pool during the winter, however, there are a few things you'll want to keep in mind. Owners of a vinyl or fiberglass pool should never drain it. Exposing either of these materials to the sun can damage them beyond (expensive) repair. If you don't own a fiberglass or vinyl-lined pool, then your first step is to remove the existing water with a submersible pump. While it's not advisable to leave the pump running by itself, it will take some time before all the water is drained out. While you may want to skim out debris as you are waiting for the pump to do its work, you can also leave it in the pool to dry out, as sometimes it is easier to remove when dry.
After you've emptied the pool, you'll want to take the time to clean the insides of it as best as you can. If you're a DIY-er, you can invest in the proper chemicals used to cleanse the pool's insides, but sometimes it is best to hire a professional, who knows what they are doing and will get the job done right in a short amount of time. When the inside of the pool is clean, you'll probably want to cover the surface of it to prevent anyone from falling in, and anything from nesting there while the pool isn't in use. A cover also insures that your hard work in cleaning the pool will be maintained until it is time to fill it back up and enjoy it!
Though a pool might seem like a lot of work to maintain and a fair draw on your monthly and yearly maintenance budget, one dip of a toe into the cool water on a hot day seems to make it all fade away. Keep these tips in mind if you own a pool, and remember, all the work you put into the pool will only make enjoying it that much more satisfying.