Who is behind the best4yourhome.com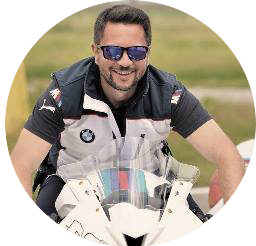 Hello! Thank you for coming to this page to know about us.
I'm David and I have a business of the sale and repair of household appliances (such as vacuum cleaners, washing machines, dishwashers, microvawes, irons etc.) and home furnishings. I am engaged in for more than 5 years. My wife Martha worked at a local cleaning company, but she left the job to help me with the business. She is also the main housekeeper of our wonderful house. And she really loves doing this!
How an idea of a Best For Your Home was created
Our relatives and friends often turn to us with questions, "What vacuum cleaner is better to buy to remove pet hair?", "What fridge to choose with a limited budget?", "How to better equip a kitchen?", "Should we spend money on an air purifier?" and so on. We are glad to help them, as we have considerable knowledge and experience in equipping and housekeeping.
Thus, at one moment we hit on the idea of creating our own website, that would help to solve everyday problems, arising, probably, for everyone who has their own house or apartment.
Site content
Our recommendations and housekeeping tips include useful and practical information to use at your home. As information increases, we will structure it, highlighting thematic sections.
For those looking for reliable domestic helpers (from kitchen scales and coffee machines to vacuum cleaners and washing machines), our honest and unbiased reviews of the best home appliance on the market will help to make the right choice and purchase.
All information presented on this site is based on both our own experience and in-depth study of various issues at the relevant professionals and on the Internet.
Contact us
You can contact us using the Contact form or feel free to ask your questions in the comments.